The east coast of Australia, including Sydney, was battered by a severe storm today, with trees uprooted and thousands left without power.
The wild storm struck New South Wales after wreaking havoc in Queensland yesterday, with an intense low-pressure system bringing heavy rains, gales and rough seas.
Hundreds of people were evacuated from homes across NSW and motorists trapped on roads had to be rescued as floodwaters rose, the State Emergency Service said.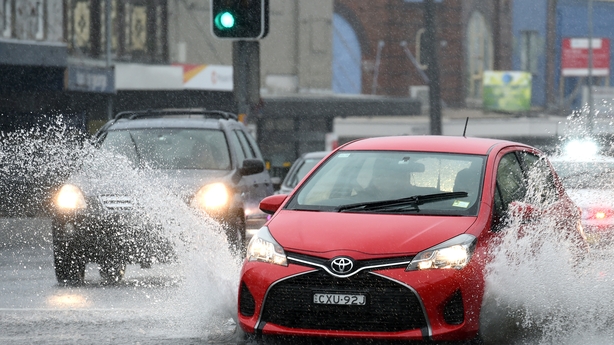 Gusts in excess of 90km/hr were recorded with forecasts of "locally destructive" winds of up to 125km/hr in some parts of the state, the Bureau of Meteorology said.
Sydney Airport closed two of its three runaways amid high winds, with domestic and international flights affected.
"NSW forecasters can't recall having a floodwatch for the entire east coast of NSW in the last 30 years," senior meteorologist Adam Morgan of the Bureau of Meteorology's extreme weather section told AFP.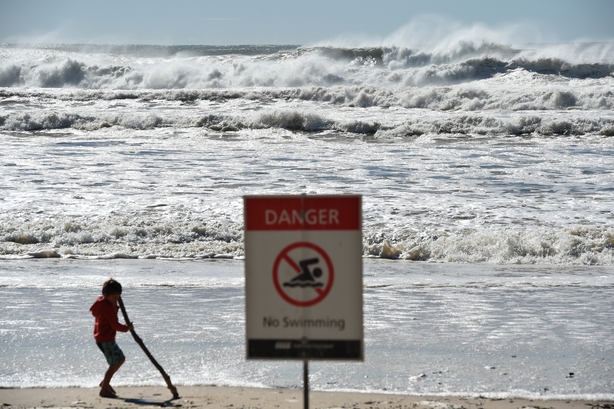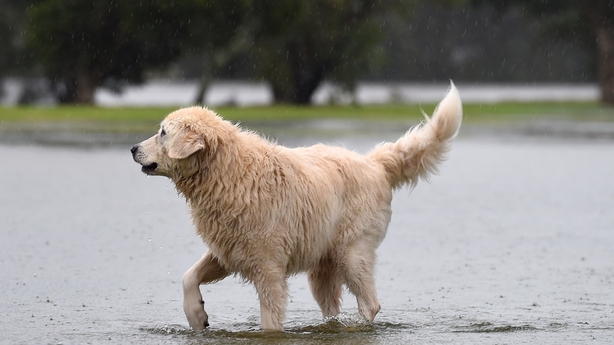 An east-coast low usually affects only a local region intensely, but the current weather system was "very unusual" as it has tracked along the coastline, affecting four states particularly NSW which has a 2,000-km long shoreline, Mr Morgan added.
"It's really affected a very large proportion of Australia's population given that a large percentage of Australians live along the eastern seaboard," he said, describing it as an "extreme event".
In a 24-hour period to this morning, the weather bureau said there were widespread rainfalls of between 100-200mm with the highest-recorded level recorded at Wooli River at 469 millimetres.
Victoria state and the southern island state of Tasmania also experienced a deluge of rain.
At the same time, the east-coast low is coinciding with a king tide, the highest tide of the year, leading to serious erosion on Sydney's northern beaches.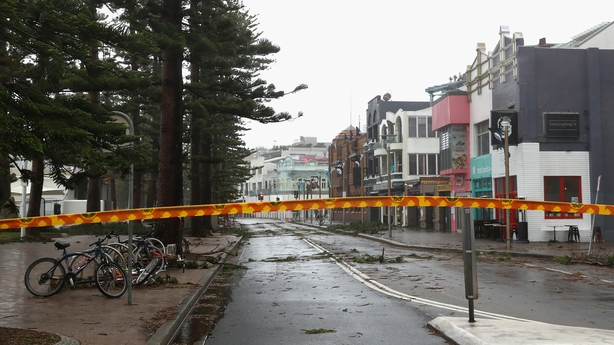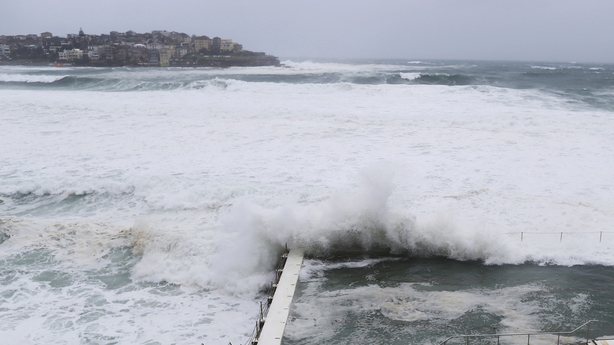 "The fact that we are getting a storm event at the exact same time as those king tides creates this perfect scenario for coastal erosion," Mitchell Harley from the University of New South Wales told AFP, adding that it was the worst erosion in three decades.
While storm conditions usually generate waves of up to eight metres, individual waves of up to 13m have been recorded this weekend, he said.
More rain is forecast for NSW later tonight as the weather system moves south, with fears of localised flooding, with conditions due to ease tomorrow.