Torrential rain has forced thousands of people from their homes just south of Paris while the River Seine surged to its highest level for over 30 years in the French capital, shutting down the famed Louvre and Orsay museums and a metro line.
An 86-year-old woman was found dead in her flooded house in a small town southwest of Paris late on Wednesday, apparently the first death from the cloudburst that caused the Loire and Seine rivers to overflow their banks.
"Since yesterday it's just been a deluge," according to an inhabitant of Longjumeau, less than 20 km south of Paris, where firemen wading thigh-deep in water rescued inhabitants using inflatable boats.
At least 3,000 out of 13,000 inhabitants were evacuated in Nemours, 75 kmsouth of Paris, as floodwaters crept towards the second story of buildings in the town centre.
Prolonged heavy rain also pounded parts of neighbouring Germany and at least five people have died in floods in Bavaria state in the south of the country, officials said.
In Paris, the Seine rose above 5 metres, forcing the SNCF rail operator to close a commuter line that runs along the river and is used by tourists to reach the Eiffel Tower and Notre-Dame Cathedral.
Meanwhile, the Louvre museum shut down and said it would remain closed on Friday to keep its priceless art safe.
The Orsay museum of Impressionist art will also be shut on Friday.
Both are located right by the Seine in central Paris.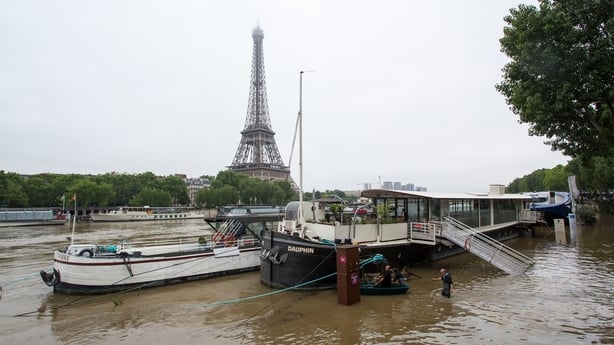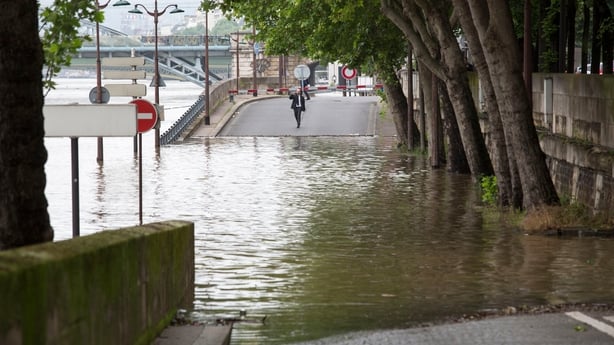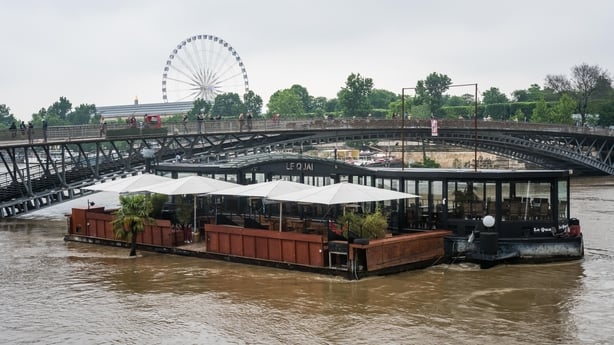 The Musee d'Orsay said a crisis management team had been put in place to organise the moving of its most vulnerable treasures to its upper floors if the Seine rises more than 5.5 metres.
By some estimates, the river could rise six metres above its usual height tomorrow.
According to the Musee d'Orsay, both institutions have detailed emergency flooding plans.
These give the Louvre 72 hours and the Musee d'Orsay 96 hours to get works held in their underground reserves to safety and both museums have organised drills this year to deal with floods.
In one such exercise in March, the Louvre evacuated the whole of the underground section of its new Islamic art galleries in a day.
The Louvre has plans to move its vast stores from its vulnerable riverside site to a new building near its satellite museum at Lens in northern France in 2019.
The Musee d'Orsay has already moved many of its reserves off-site, and says it has an emergency generator on its roof in case floods cut the electricity supply to the building.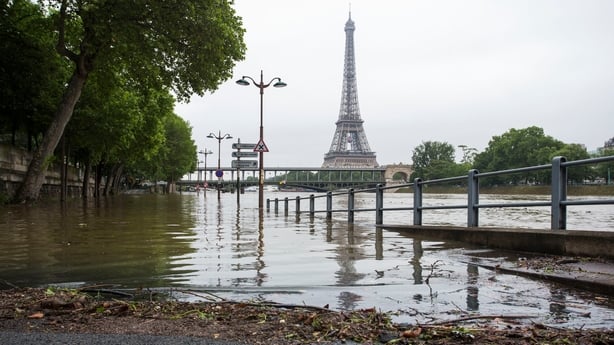 The Seine could peak at 6m in Paris on Friday, officials said, stressing that was still well below the level where it would pose danger to residents.
The river reached a record high of 8.6m in 1910.
President Francois Hollande declared a state of emergency in the worst affected areas and promised funding to help local authorities deal with flood damage.
Unusually heavy rains in June showed the urgency to curb climate change, he said.
In the Loire Valley, Chambord castle, a UNESCO world heritage site, found itself surrounded by water.
The national weather service said the greater Paris region had in May endured its wettest month since 1960.
In the Loiret region, where local officials called on the army to help evacuate motorists trapped on the A10 motorway, the floods were the most severe in a century.
Flooding kills at least five people in Germany
At least five people have been killed in floods caused by prolonged heavy rain in southern Germany's Bavaria state and thousands of households were cut off from electricity, officials said.
Firemen found the bodies of three women in the basement of a flooded house in Simbach am Inn 120km east of Munich, and the body of a man at another property in the town.
Severe flooding in France, Germany; at least five people killed in Germany's Bavaria state https://t.co/tDLDsOB0WYhttps://t.co/rx5KjAn6eY

— RTÉ News (@rtenews) June 2, 2016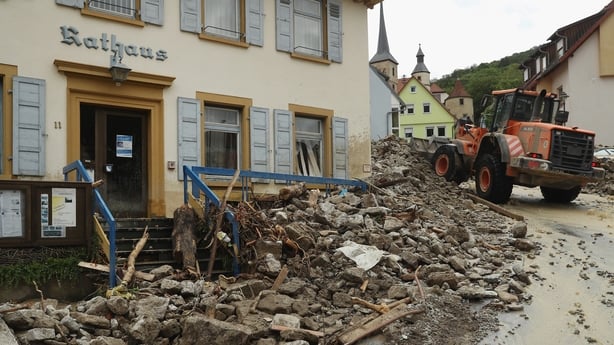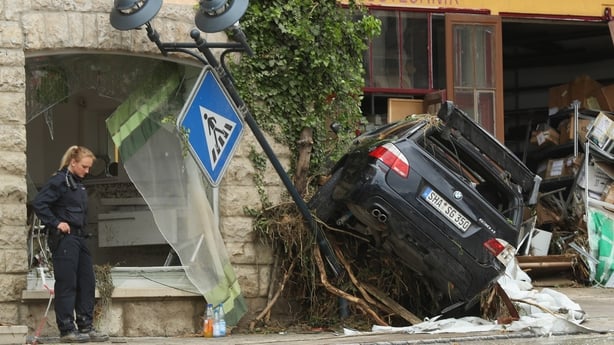 Authorities had no immediate details on how the man died, but they said it was related to flooding.
In the nearby village of Julbach, emergency services discovered the body of a drowned woman draped over a tree trunk in a stream. Her house had apparently collapsed, police said.
At least four people were missing in the district of Rottal-Inn. "We're expecting the worst," police spokesman Michael Emmer said, adding divers were searching for those missing.
Flooding has affected an area of around 160 sq km near the border with Austria and had caused damage worth tens of millions of euros, officials said.
District governor Michael Fahmueller described the destruction as "scenes of horror".
Police arrested two looters who tried to snatch car radios. Several thousand households were cut off from electricity in the flooded region close to the Austrian border. An emergency allowance of €1,500 will be provided immediately to the hardest-hit victims, a government official announced.
Weather forecasters said more rain was expected in the region today, further complicating rescue efforts. 
Parts of the northern, heavily industrial state of North Rhine-Westphalia have also experienced serious flooding.
Earlier this week, three people were killed in floods in the southwestern state of Baden-Wuerttemberg and a young girl was killed by a train as she took shelter from the rain under a railway bridge.
Soggy getaway for would-be robbers
Two armed robbers who held up a supermarket in central France tried to make their getaway by swimming after floods cut off their escape route by car, investigators said.
The pair sped off into the local forest with motorcycle police on their tail after they robbed a supermarket near the city of Orleans yesterday.
But they found the forest road cut off by a torrent of floodwater up to 1.5m deep.
Forced to abandon their car, they tried to escape by swimming but were picked up, soaking wet and freezing cold.
"Bad weather helped in their arrest," a local prosecutor said.