The Dáil has failed to elected a Leas-Cheann Comhairle after none of the four nominees secured a majority of votes.
The nomination and election process for Leas-Cheann Comhairle started at 11am and continued for around two hours.
Sinn Féin leader Gerry Adams nominated his party colleague Seán Crowe, Independent Michael Healy Rae nominated Mattie McGrath, noting his regular mass attendance and the fact he has all-Ireland dancing medals.
Fianna Fáil leader Micheál Martin nominated Pat the Cope Gallagher, who was also supported by the Labour Party and Fine Gael's Martin Heydon put forward his party colleague and fellow Kildare man Bernard Durkan. He noted his oratory skills to some laughs in the chamber.
Minister for Transport, Tourism and Sport Shane Ross said he was supporting Mattie McGrath and added it was important to have an Independent in the position.
While the Fine Gael Minister of State for Tourism and Sport Patrick O'Donovan said it was important that the positions of Ceann Comhairle and Leas-Cheann Comhairle were not both held by the same party - a reference to Mr Gallagher, who was seen as a front runner.
The vote will be adjourned until next week.
Ceann Comhairle Sean Ó Fearghaí said the matter will now be referred to the political party whips.
He asked that given the delay in electing somebody to the position to date, that it be dealt with now as "a matter of urgency."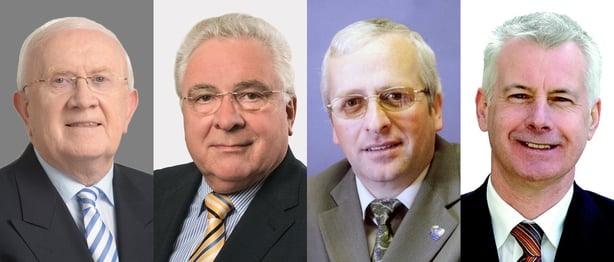 Meanwhile, the Government suffered its first defeat in the current Dáil term last night when a Labour Party motion seeking to bolster workers' rights was passed with the support of Fianna Fáil, Sinn Féin and some smaller groups.