Ongoing measles outbreak investigated
Nineteen cases of measles have been reported in the east, south and midwest, with 13 of these confirmed and six reported as probable cases.
The HSE Public Health Departments and the Health Protection Surveillance Centre are investigating the outbreak and teams have been sent to the areas where cases have been reported.
All of the cases are in people aged under 30, with most in the 15-19 age group.
In a statement, the HSE said the source of the infection most likely came from another European country where measles outbreaks are occurring.
---
15 killed in Mogadishu hotel attack
A suicide car bomber crashed into a gate outside a hotel frequented by politicians in the centre of the Somali capital of Mogadishu and the attack was followed by gunfire, killing 15 people, police said.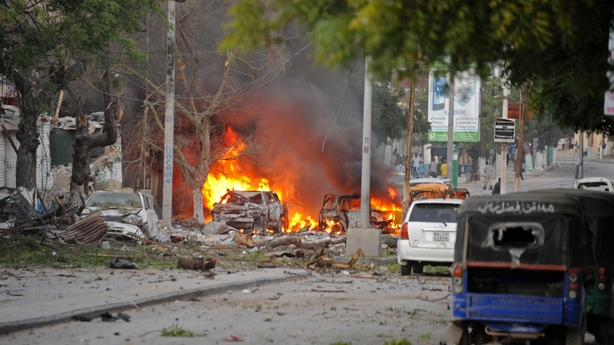 Militants from al-Shabaab, a group affiliated with al-Qaeda, quickly claimed responsibility for the attack on the Hotel Ambassador and said it had killed 20 people.
Two politicians were among the dead.
Al-Shabaab was pushed out of Mogadishu by African Union peacekeeping forces in 2011. But it has remained a threat, launching frequent attacks aimed at overthrowing the Western-backed government.
---
Man arrested over Waterford assault
A man has been arrested in connection with an assault in Waterford on Monday afternoon.
The 28-year-old was arrested earlier on suspicion of assault causing harm and is being held at Waterford Garda Station.
The 20-year-old victim had injuries and cuts to two of his fingers and his thumb when he was assaulted on a green area in the Priory Lawn estate on Monday.
---
Boil water notice remains in place in Co Galway
A boil water notice remains in place in Co Galway while Irish Water continues its refurbishment works on treatment facilities in Loughrea.
A boil water notice for the town was issued at the beginning of February and remains in place until the Environmental Protection Agency and the Health Service Executive are satisfied that the supply is safe for consumption.
Around 10,000 people are affected by the restrictions which were implemented after checks showed the presence of cryptosporidium in the public supply.
Homeowners and businesses in Loughrea, Craughwell and surrounding areas have been advised to boil water for drinking, food preparation, brushing teeth and making ice. Irish Water says it is hopeful that the works will be completed shortly.
---
Canadian ambassador 'overwhelmed' by reaction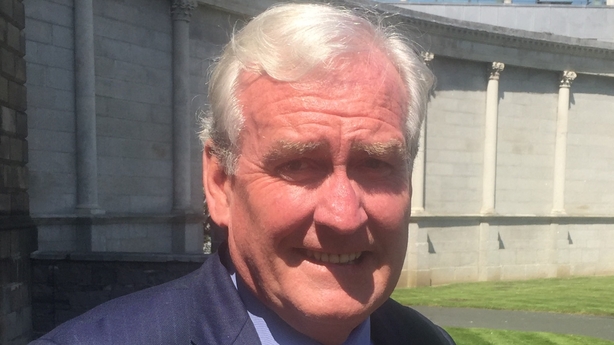 Canadian Ambassador to Ireland Kevin Vickers has said he is overwhelmed by the positive reaction he received after he intervened with a protester who last week disrupted a commemoration service for British soldiers killed in the Easter Rising.
Mr Vickers grabbed the man who shouted "shame" and "insult" just as the service at Grangegorman military cemetery was about to start.
Mr Vickers was speaking to RTÉ News after visiting Leinster House; he was invited to lunch by Senator Mark Daly who has been the party's spokesperson for the Irish overseas.
---