More than 150 health experts have called for the Rio Olympic Games to be postponed or moved because of the threat to public health from Brazil's Zika virus outbreak.
In an open letter to the World Health Organisation (WHO) and the International Olympic Committee (IOC), the experts, including a former White House adviser, called into question the two organisations' close relationship and asked for the Games to be moved to another location or postponed "in the name of public health".
The letter cited that the Zika virus has more serious medical consequences than previously known and that the emergency contains "many uncertainties".
One co-author said if this year's Games went ahead it risked becoming "the Olympics of brain damage".
The letter said: "WHO's declaration of Zika as a 'Public Health Emergency of International Concern', coupled with new scientific findings that underscore the seriousness of that problem, call for the Rio 2016 Games to be postponed and/or moved to another location - but not cancelled - in the name of public health."
"Our greater concern is for global health.
"The Brazilian strain of Zika virus harms health in ways that science has not observed before.
"An unnecessary risk is posed when 500,000 foreign tourists from all countries attend the Games, potentially acquire that strain, and return home to places where it can become endemic."
The experts, many of whom have worked with the WHO, also voiced concerns over the relationship between the UN's health agency and the IOC, who they said entered an official partnership in 2010.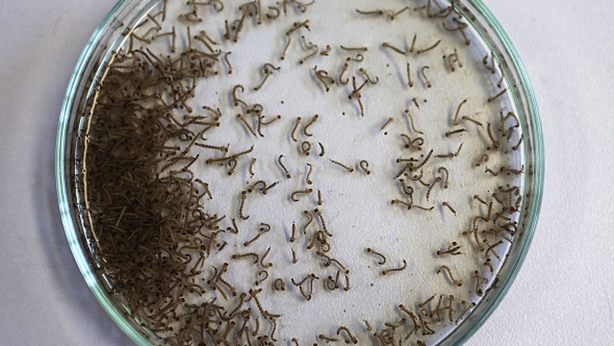 Co-author of the letter, professor Amir Attaran called the partnership "beyond the pale" and called into question the independence of the WHO.
He said: "It is ignorant and arrogant for the WHO to march hand-in-hand with the IOC. How can it be ethical to increase the risk of spreading the virus?
"Just because a fire has begun doesn't mean you need to pour gasoline on it."
According to the World Health Organisation, there is strong scientific consensus that Zika can cause the birth defect microcephaly in babies, a condition defined by unusually small heads that can result in developmental problems.
In addition,the agency said it could cause Guillain-Barre syndrome, a rare neurological disorder that can result in paralysis. Conclusive proof of the damage caused by Zika may take months or years.
Brazil registered 91,387 likely cases of the Zika virus from February until 2 April.
Current research in Brazil indicates the greatest microcephaly risk is associated with infection during the first trimester of pregnancy, but health officials have warned an impact could be seen in later weeks. Recent studies have shown evidence of Zika in amniotic fluid, placenta and foetal brain tissue.