Britain's Prince Charles has begun a three-day visit to Northern Ireland and the Republic.
He began his trip in Belfast, where toured the Centre for Secure Information Technologies at the Institute of Electronics, Communications and Information Technology at Queen's University Belfast.
He will be joined in Northern Ireland tomorrow by the Duchess of Cornwall.
The couple will then travel to the Republic on Wednesday for an official visit.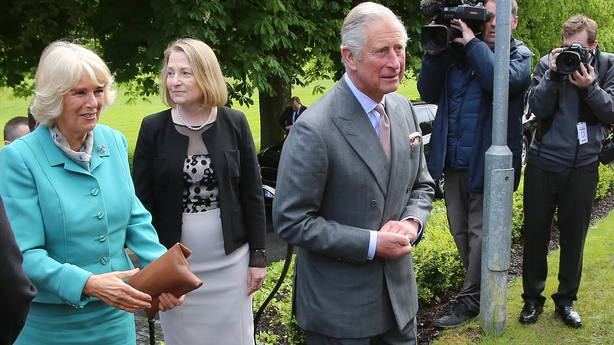 The visit to Ireland is at the request of the Government and follows the royal couple's trip to Ireland this time last year when the prince toured Mullaghmore in Co Sligo - the place where his great-uncle Lord Mountbatten was murdered by the IRA in 1979.
A Clarence House spokesman said: "The visits will recognise the warm friendship that exists between both countries, promoting understanding of their respective heritage and celebrating the best that each has to offer."