Brendan Howlin has been elected unopposed as Labour Party leader after Alan Kelly failed to secure the necessary support for a leadership run. 
First elected to the Dáil in 1987, Mr Howlin served as minister for Public Expenditure and Reform in the last Government.
He has twice contested the leadership of the Labour Party, losing out to Ruairi Quinn and Pat Rabbitte.
Mr Howlin replaces Joan Burton, who announced she was stepping down after a disastrous showing in the General Election, which saw the party drop to seven seats.
Speaking at a press conference announcing his victory, Mr Howlin was flanked by fellow TDs and Senators at the Royal College of Physicians Ireland.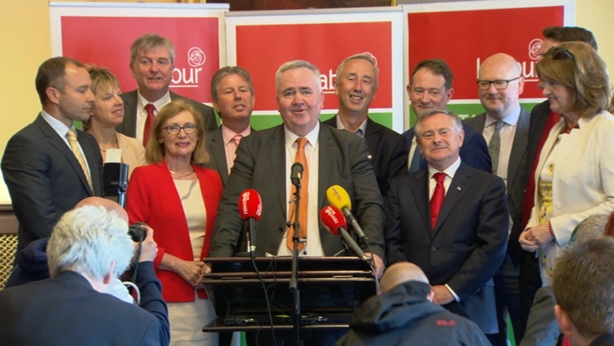 Mr Howlin thanked Ms Burton for her careful stewardship of the party in the most difficult times.
He said he is immensely proud and deeply humbled to become leader and paid tribute to his father and Brendan Corish as early political influences in Wexford. 
Mr Kelly, who failed to get a seconder to enable him to stand for the party leadership, was not present and did not attend the Labour parliamentary party meeting earlier.
At the end of the press conference Mr Howlin read out a text from Mr Kelly, saying he wished him well.
Howlin reads out a text from Alan Kelly - 'Best of luck, Brendan. It's a special day for you and your family'https://t.co/kwW3Yudsz6

— RTÉ News (@rtenews) May 20, 2016
There will no longer be a deputy leader of the party, a role last held by Mr Kelly. In a statement this afternoon, Mr Kelly congratulated Mr Howlin on his election as the new party leader. 
He said: "I wish Brendan Howlin well as leader of the Labour Party and congratulate him on what is a proud day for him, his family, friends and supporters.
 
"Over the past week I sought to ensure that the leadership of the party would be chosen by the members, by way of a contest and a democratic election.
 
"I further thought that a shortened contest would allow for re-engagement with our members and ensure a contest based on vision and ideas for the future direction of the party, where the best candidate would emerge with a clear mandate.
 
"The rest of the parliamentary party took a different view to what I believe is the members' wish and entitlement. I want to thank the huge volume of members who have confirmed that view to me."
Despite disagreements, we all need to support the revival of our great party. Warm congrats to Brendan and all his team in Wexford @labour

— Alan Kelly TD (@alankellylabour) May 20, 2016
Asked why she would not second Mr Kelly's nomination, Jan O'Sullivan said the most important thing was that the right person became leader.
She said: "Alan is a good friend and colleague" but she believes Mr Howlin is the right candidate to be leader. 
Despite some speculation by some party members that Mr Kelly might consider his position within the Labour Party, others say they do not believe he will leave Labour.
They expect he will remain a Labour TD even though there was no contest for the party leadership.
Mr Kelly told colleagues he did not believe a leadership contest would have damaged or distracted the party from its new role in opposition but that it would have allowed the members decide the future direction.
Former Labour Party leader and Tánaiste Eamon Gilmore has also congratulated Mr Howlin on his election win. 
He said Mr Howlin's election is the "right choice at this time". Mr Gilmore also said that he will play his part "as a party member to support Brendan in the challenging task ahead". 
Election process criticised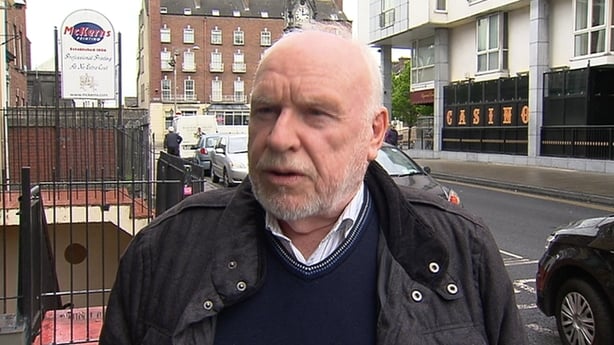 Limerick Labour strategist Joe Kemmy this afternoon said: "The grassroots are totally unhappy, and it's nothing to do with Alan Kelly or Brendan Howlin.
"We are unhappy because we are denied the opportunity to select the leader of our party.
"It is bad for democracy, it is bad for us and it will leave a very sour taste. Some members have already resigned from the party and I am sure others will go."
This view was echoed by a Labour Councillor for Galway city, who said the wider party membership should have been given the opportunity to decide on the leadership.
Niall McNeilis said he had supported efforts by Mr Kelly to get nominated, not just because of his values but also because of the importance of a vote to pick a new leader. 
The deputy Mayor of Galway said the elevation of Mr Howlin effectively meant the issue had been decided by four people, when 4,000 members around the country should have been involved in the process. 
"I don't think this is good enough, it is something we are going to have to look at... so that in future, the leadership of the party would be chosen by party members," he said.