British Ambassador to Ireland Dominick Chilcott has expressed concern that Ireland and Britain could "drift apart" in the event that the UK votes to leave the European Union.
Speaking during a panel discussion at NUI Galway on the forthcoming referendum, Mr Chilcott said British voters were essentially focusing on the extent to which membership benefited them.
Mr Chilcott said that there were real and valid concerns about immigration, finance and European legislation ahead of the 23 June polling day.
But he said it was his job to emphasise the view of the British Government that the country should remain in the EU.
Mr Chilcott said one of the great benefits of EU membership was the manner in which it had led to Britain and Ireland being "quite close allies".
He said the relationship between the two countries was multi-layered and without regular contact in Brussels, he felt the countries would drift apart from each other.
He said the future status of the border between the North and the Republic in the event of a 'Leave' vote was "an open question".
The Ambassador said the steadying effect of EU membership on bilateral arrangements between the two countries was important and needed to be recognised.
He also welcomed the involvement of the Irish Government in the debate to ensure the 500,000 or so Irish nationals living in the UK were fully aware of the views of business and Government here.
Economics Prof says implications could be 'stark'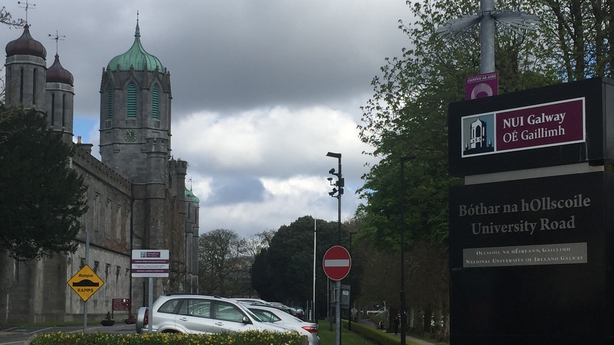 In his contribution, Chair of the Fiscal Advisory Council Prof John McHale said the implications of a British exit for household income in the UK were quite stark.
He said a number of forecasts had suggested that by 2030, GDP would be 6.2% lower and household income would fall by around £4,300 a year.
Prof McHale said the economic case for Brexit was much weaker than a lot of voters in the UK seemed to think.
He said a 'Leave' vote would also have strong consequences for the Irish economy. Every 1% decrease in British GDP would lead to a 0.3% drop in Irish GDP.
Prof McHale said trade between the two countries could be expected to fall by 20% or more.
While a small amount of Foreign Direct Investment (FDI) might be diverted here, that would be overwhelmed by the impact on British incomes and the knock-on consequences for the Irish economy.
He said it was hard to see how passport checks could be avoided on the border and that there would most likely be consequences for common travel area arrangements should Britain vote to leave.