The Government has cancelled plans to introduce mandatory minimum pay-by-weight charges for green bin waste.
The charge was part of a new nationwide pay-by-weight system due to come into force on 1 July.
Minimum charges were specified with 11c per kg for black/grey bin waste, 6c for brown bin and 2c for green bin.
New regional waste authorities predicted that landfill waste could be reduced by up to 25% by incentivising customers to separate their refuse and increase recycling.
The Green Party, People Before Profit/Anti-Austerity Alliance, Fianna Fáil and Sinn Féin all opposed the introduction of green bin charges.
It was claimed that it would increase illegal dumping and reduce recycling.
Dún Laoghaire-Rathdown councillors recently voted unanimously for it to be rescinded.
Today the Department of the Environment announced that the minimum charge for green bin waste will be removed from the new regulations.
Private waste companies have yet to announce details of their pay-by-weight charges and could individually charge for green bin waste.
Minister for Housing, Planning and Local Government Simon Coveney has said he makes no apologies for the decision not to apply a mandatory weight charge to recycling waste bins.
Speaking on RTÉ's Six One News, the minister said it made sense to apply charge by weight for black/grey and brown bins but the "polluter pays" principle should not be applied to a recycle bin.
Mr Coveney said the Government is trying to recycle more and not less. Denying that the move was a u-turn, he said that the previous government had agreed to introduce the mandatory principle for all of the waste operators of pay by weight. 
He said the proposal was that the highest Pay by Weight charge would be for normal waste, the second would be for compostable material and that a very low charge would be applied to cover the cost of managing recyclable material.
Minister Coveney said the that the only change he has made to this proposal is to reduce that charge to zero as an option for waste operators.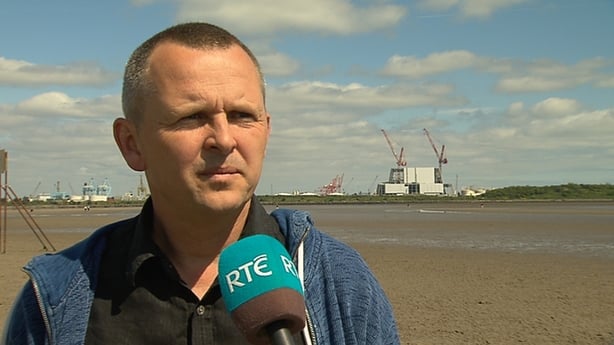 Speaking on the RTÉ's News at One, PBP-AAA TD Richard Boyd-Barrett has said the issue remains on whether or not private companies will charge for the service.
"If that is the case well then it's not enough of a victory. And what we need is an absolute prohibition on private companies charging for green waste."
Agriculture and industry are the biggest producers of waste, he said, and are paying low levels of tax and charges towards the upkeep of waste and recycling infrastructure.
Plan aimed at improving waste segregation
Regional waste co-coordinator for Connaught/Ulster Kevin Swift has said that households will pay for waste on a pay-by-weight basis after 1 July.
Mr Swift said that there will be two components to household waste from then - a fixed rate and a variable rate based on weight.
However the mandatory minimum charge for the green bin has been removed. 
Mr Swift said changes to the scheme are needed in order to incentivise people to segregate their waste better.