Luas operator Transdev has suspended the sick pay scheme for workers who have been in dispute with the company over pay.
SIPTU has described the move as outrageous, provocative and over the top.
In a letter sent to the union on Friday, Managing Director Gerry Madden said that the absence rate for Luas drivers is currently running at approximately 12%, with over 10% of that attributable to the sick pay scheme.
He said this compares to an average absence figure for drivers of approximately 4.5% in 2015.
Mr Madden said that such a level of absence is imposing significant additional costs on the company and is highly disruptive to customers.
The letter said the company is now invoking an existing agreement, which states that if the absence level rises above 5% management has the right to suspend individuals from the regular sick pay scheme "in its entirety or as otherwise may be stated".
The company said it is suspending all individual drivers from the regular sick pay benefit scheme and will not be processing any regular sick pay payments in the May payroll and thereafter pending a return to normal absence levels.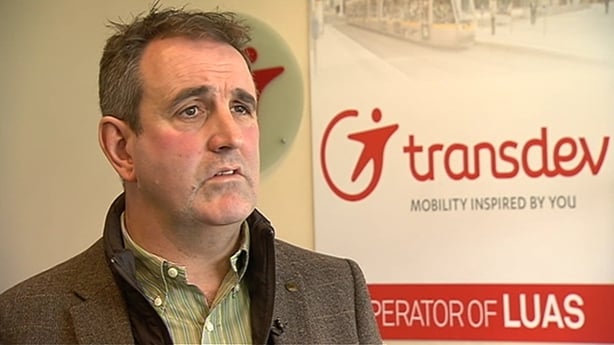 Mr Madden qualified this by saying it will not apply to situations where any member of staff is suffering from a critical illness - as normally defined by the medical profession - and as may be determined by the company doctor.
He said that once absence rates for drivers return to normal levels, Transdev will discuss the reintroduction of the sick pay scheme arrangements for all individual drivers.
Mr Madden concluded by saying that the company regrets having to take this course of action, but the current absence levels are "clearly untenable by any objective standard".
SIPTU Divisional Organiser Owen Reidy described the suspension of the sick pay scheme as outrageous, provocative and over the top.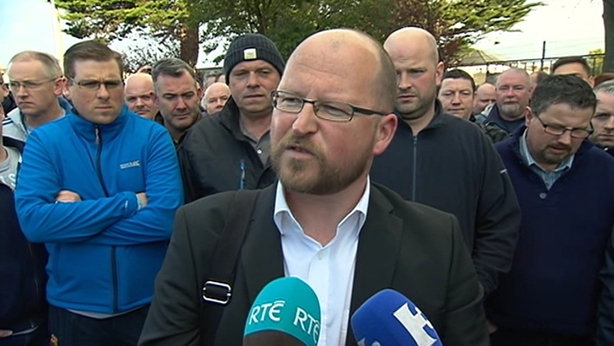 He said the letter had been sent to the union at 9.45pm on Friday - despite the fact that a meeting between Transdev and SIPTU had already been scheduled for this afternoon to discuss problems with workers being unable to take annual leave.
He said he had not seen evidence to confirm that absence was running at 12% as stated by the company, but said there were existing procedures for dealing with any issues.
SIPTU has previously stated that the drivers reserved their right to ballot for an all-out indefinite strike - but as yet there is no indications that they are considering a major escalation of that nature.
It is understood that Transdev management is holding meetings today with its financial and legal advisers to consider its strategy in the long-running dispute.
Speaking on RTÉ's News at One, Mr Reidy said the removal of the scheme is not the action of an employer who wants to resolve the dispute.
Mr Reidy added that any company that acts in such a manner should not get further State contracts.