Minister for Transport Shane Ross has ruled out getting involved in the ongoing Luas dispute over pay.
Speaking on RTÉ's Marian Finuance Show, Mr Ross said it is something he is "not going to be involved in or intervene in".
Mr Ross said that Transdev is a private sector company and its dispute with staff is nothing to do with him.
He said: "You know these disputes are always resolved. This one will be resolved. But it will be resolved without the intervention of the State and without the State's cheque book."
However, the Independent Alliance TD acknowledged that whatever deal is done, it will have implications for Dublin Bus, Iarnród Éireann and other companies and added that the situation is being monitored closely.
Luas drivers staged a one-day strike yesterday, the 11th since the dispute over pay began.
Drivers will strike for a further two full days this month on 20 and 27 May.
Four-hour stoppages are also planned for 26 May, 2 June, 3 June, 7 June, 8 June, 9 June and 10 June.
Mr Ross also said he will "throw out an olive branch" to SIPTU leader Jack O'Connor
He said he did not take back anything he has said in the past but that as minster he would have to talk to people constructively.
He admitted he had been critical of trade union leaders and referred to Mr O'Connor and others as "the bearded ones" in articles in the past, but he said both men were going to have to put the past behind them.
However, speaking on RTE's Saturday with Claire Byrne, Mr O'Connor said it is wrong for the Minister for Transport to say that the Luas dispute is not something a minister can get involved in. 
He said an intervention is possible by the Government, but it is its decision not to do so.
Mr O'Connor said the row over pay at Luas needs third party intervention and it is now time for an outside group, who is respected from all sides, to try and bring these parties out of deadlock and hammer out an agreement.  
Serving in Cabinet 'a bit of a dream' - Ross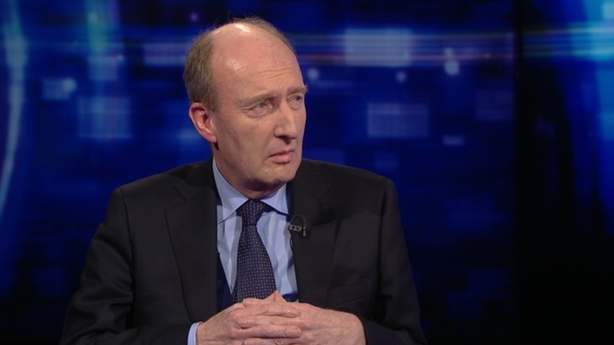 Mr Ross said it is a lovely feeling to be in Government after 32 years "on the sidelines" and said he never imagined six months ago that he would be in this position and that serving in Cabinet was "a bit of a dream"
But he said he was uncomfortable with the staff in his department calling him minister and that on Monday he was going to ask them not to do this any more as it acted as a barrier.
He said despite lampooning them and "mandarins" in the past and having preconceived notions about them, civil servants have helped him and been "extremely useful"
He said after a week of being fed with briefs on his department he is still ignorant about a lot of things and was going to take his time. 
Mr Ross said: "Maybe some of the things I said in the past are wrong and I'll have to eat my words".
Mr Ross also said that he trusted Minister for Finance Michael Noonan who had been "very very constructive" in the negotiations to form a government when things "got sticky"
He said Mr Noonan was so good at negotiating that you felt like he was on "our side".
And he said Mr Noonan had great authority that cannot be ignored by his other party members and that was a great asset to the negotiations.