Malaysian and Australian officials overseeing the search for a Malaysian passenger plane which disappeared over two years ago have said two pieces of aircraft debris found on beaches in Mauritius and South Africa almost certainly came from the aircraft.
It is the latest development in efforts to solve the mystery of flight MH370, which vanished while flying from Kuala Lumpur to Beijing in March 2014 with 239 people on board.
The Boeing 777 is presumed to have crashed into the sea after veering off course but three ships searching a 120,000sq.km area of the southern Indian Ocean have so far failed to find any trace of the plane.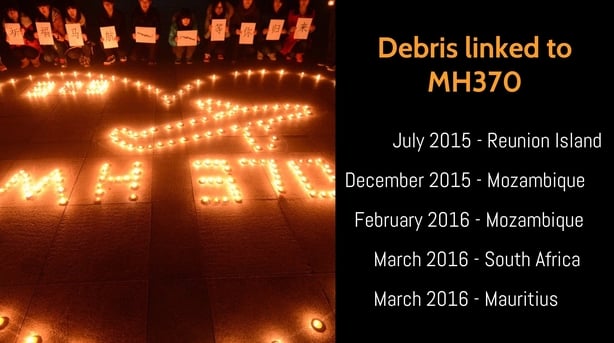 Five pieces of debris that have washed up thousands of kilometres from the search zone have been confirmed as definitely or probably from the plane.