Joan Burton's involvement with politics stretches back decades.
She joined the Labour Party in her early 20s and supported her husband Pat Carroll who ran for election in 1977.
It was not long before she herself was front and centre. In the late 1980s, Labour lacked any female TDs or senators - Burton put herself forward as a candidate in 1989.
She failed to win a seat on that occasion but made it to the Dáil on the 'Spring Tide' three years later.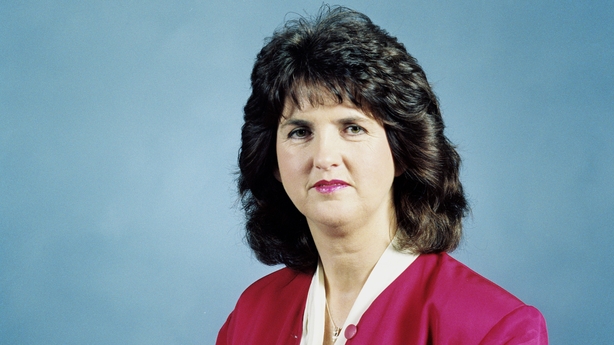 Ten weeks after leading Labour Party to its worst ever electoral defeat, Joan Burton says she is resigning as leaderhttps://t.co/ZxiEedavm7

— RTÉ News (@rtenews) May 10, 2016
On her first day, she was made a junior minister at the Department of Social Welfare. She also served as a minister of State at the Department of Foreign Affairs from 1994-1997.
Politics can be cruel, however, and Ms Burton lost her seat in the 1997 general election.
Five years later, she was returned.
In the Dáil she impressed many, making a big impact in her role as Labour's spokesperson on finance.
When Fine Gael and Labour joined forces in 2011, Ms Burton was expecting a finance portfolio and was said to be furious when party colleague Brendan Howlin was made minister for public expenditure.
She was instead appointed minister for social protection, which did not help already chilly relations with her party leader Eamon Gilmore and there was speculation she would move against him.
In the end, she did not have to as Mr Gilmore resigned after poor results for Labour in the May 2014 Local and European elections.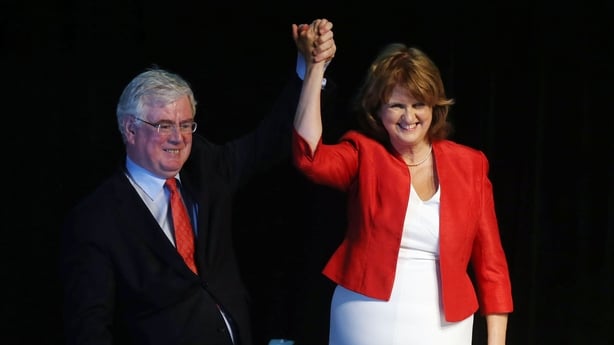 Two months later, she defeated Alex White to become party leader and tánaiste in a continuation of the Labour-Fine Gael coalition.
But the honeymoon for the new leader did not last long; Labour was the focus of anger over some of the government's most controversial policies.
In the run-up to and during this year's General Election campaign, polls showed the party losing support.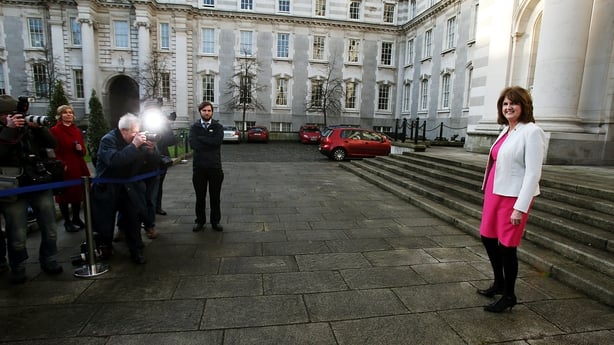 Rising economic fortunes were not lifting Labour's boat.
Despite showing her determination, the party suffered massive losses.
With just seven TDs elected to the 32nd Dáil, the party decided it should rebuild from the opposition benches.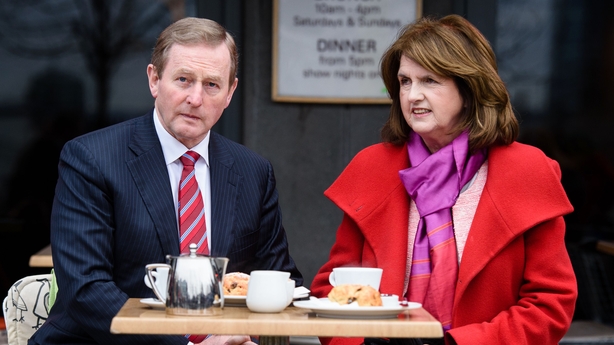 In a Dáil speech before Enda Kenny was re-elected as Taosieach on Friday, Ms Burton said Labour's record in government over the past five years is "not without its blemishes".
"I would be the first to admit that, the first to admit we ruled too much by head and not enough by heart at times.
"Yet we always placed the interests of the people ahead of any narrow political interest.
"We paid a very high political price for this, but would do the same again."
After decades on the front benches, Burton is stepping back to let a new leader take Labour into the era of "new politics".