Ceremonies to mark the 100th anniversary of the executions of Thomas 'Tom' Clarke, Pádraig Pearse and Thomas MacDonagh have been held at Kilmainham Jail.
Individual ceremonies to commemorate the executions of the 14 leaders of the 1916 Rising began this morning and will continue until 12 May at the Stonebreakers Yard.
At each ceremony trial documents relating to the charge against the accused man will be read, as well as the plea that was entered, the verdict of the court and the witness statements provided.
The ceremonies heard readings from the memoirs of Capuchin Friars who attended to the men in their final hours.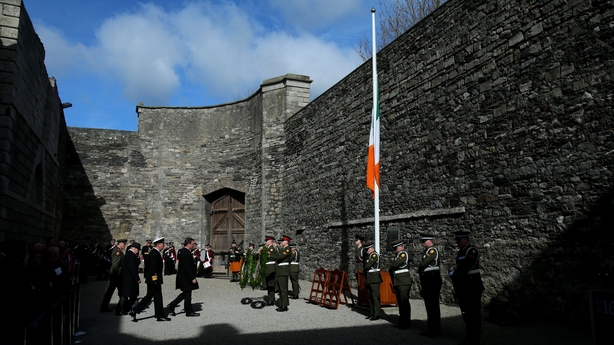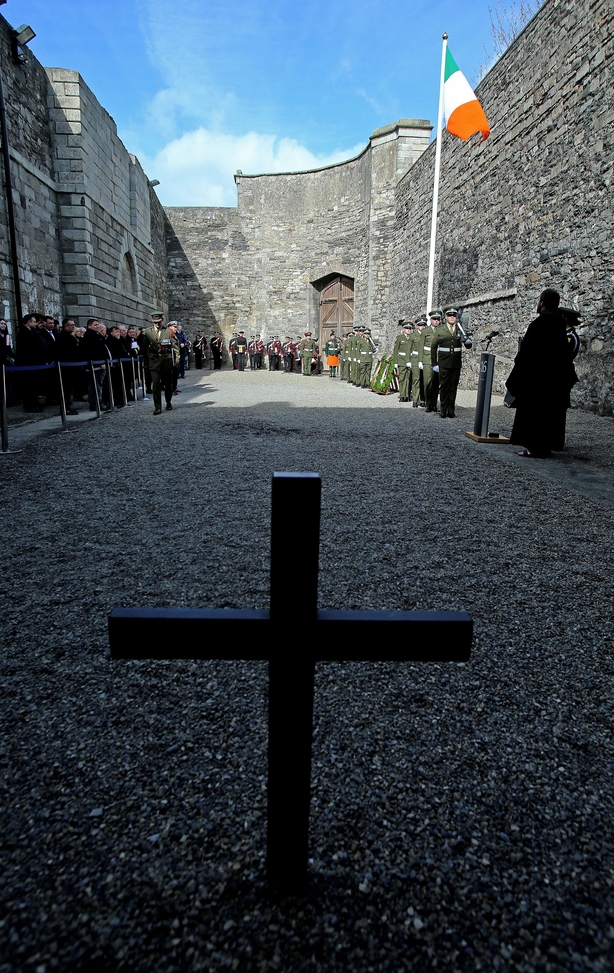 Meanwhile, President Michael D Higgins has formally renamed the East Link Toll Bridge in Dublin the Tom Clarke Bridge.
The President unveiled a plaque and laid a wreath at the bridge this morning.
Clarke was the first signatory of the Proclamation and one of the chief organisers of the Easter Rising.