The Irish Naval ship, LÉ Róisín, has left for the Mediterranean on a three-month humanitarian mission to aid migrants fleeing Syria and other Middle Eastern and African countries.
The ship's search and rescue operations will be conducted in conjunction with the Italian authorities.
The ship departed from Haulbowline in Cork at midday.
Minister for Defence Simon Coveney was in attendance for the departure.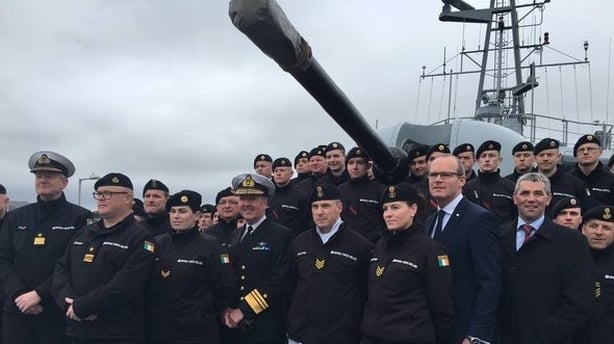 Its 57-strong crew have been completing pre-deployment training and preparing the ship for an extended deployment since receiving notice to sail.
Commanded by Lieutenant Commander Ultan Finegan, it is the fourth Irish Navy ship to assist in the rescue effort in the Mediterranean.
The Defence Forces personnel that crewed LÉ Eithne, LÉ Niamh and LÉ Samuel Beckett in 2015 rescued over of 8,000 people during the course of their deployments to the Mediterranean.
LE Roisin slipping and proceeding from Haulbowline en route to Med Search and Rescue mission this afternoon pic.twitter.com/am5WuDhish

— Irish Defence Forces (@defenceforces) May 1, 2016