The medal awarded to WB Yeats for winning the Nobel Prize in Literature has been donated to the National Library of Ireland.
The medal, valued at €1.5m, and the accompanying diploma, were donated to the Library by the Yeats family.
They were received at a special event at the NLI this afternoon.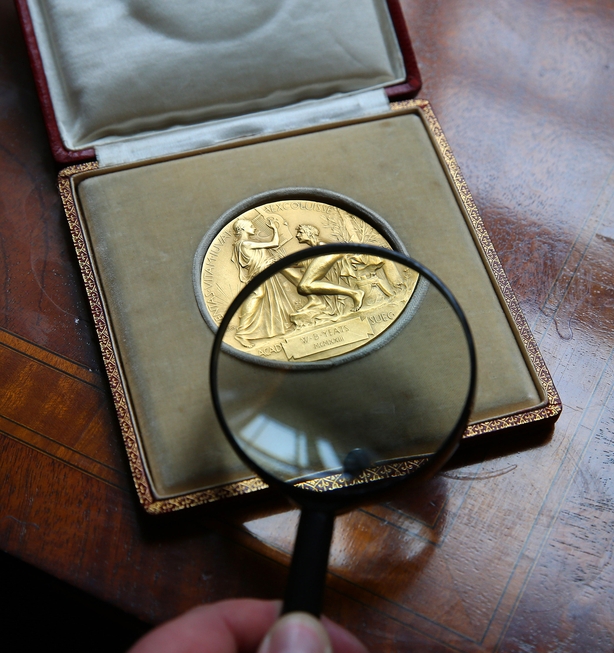 Yeats was awarded the Nobel Prize in Literature in 1923 for his "always inspired poetry, which in a highly artistic form gives expression to the spirit of a whole nation".
In his presentation speech, Per Hallström, then Chairman of the Nobel Committee of the Swedish Academy, praised Yeats's ability to "follow the spirit that early appointed him the interpreter of his country, a country that had long waited for someone to bestow on it a voice".
Yeats himself considered the award of the prize as less for himself than his country, calling it Europe's welcome to the Free State.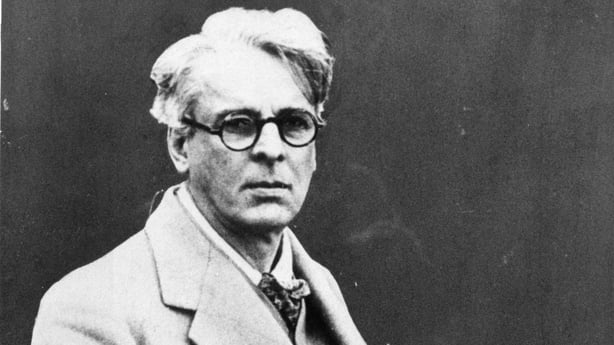 Commenting on the donation of the Nobel Medal to the National Library, NLI Director Sandra Collins said: "We are honoured to receive WB Yeats's Nobel Prize medal and we are extremely grateful for the extraordinary generosity of generations of the Yeats family.
"The Library already holds the personal library and papers of WB Yeats and the donation of his Nobel Prize medal really completes the story of one of Ireland's greatest poets here in the National Library.
"The donation also highlights the importance of tax reliefs such as Section 1003 of the Taxes Consolidation Act, 1997, which relates to the donation of important national heritage items to the Irish national collections. Since the introduction of the tax relief, the National Library has been fortunate to receive a number of very valuable collection items, including manuscripts of James Joyce's 'Finnegans Wake' and the Sean O'Casey archive."