An Bord Pleanála has granted planning permission for the new children's hospital on a campus shared with St James's Hospital in Dublin.
The project will bring together the three existing children's hospitals - Temple Street Children's University Hospital, Our Lady's Children's Hospital, Crumlin and the National Children's Hospital, Tallaght.
There has been much controversy of the suitability of the site.
An Bord Pleanála has granted permission, subject to 17 conditions.
No major changes have been sought on the original planning application.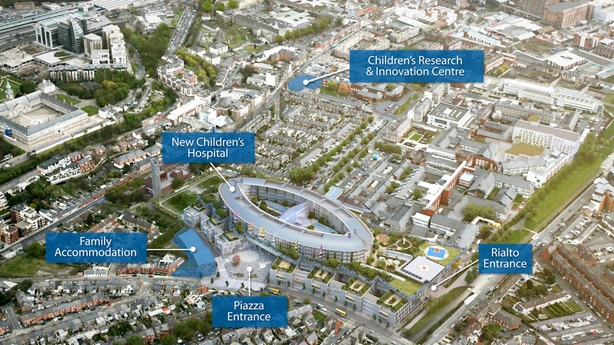 Minister for Health Leo Varadkar has said receiving the phone call this morning that planning permission had been granted was the best phone call he ever received in politics.
Mr Varadkar said it "will be the single biggest capital project in the history of Irish healthcare".
He added: "The new Children's Hospital will support regional hospitals across Ireland to ensure that services are provided as close to home as possible. Permission has also been granted for the research centre."
Speaking on RTÉ's Today with Keelin Shanley, he said that the decision can no longer be challenged on planning terms.
"Short of an asteroid hitting the planet", he said, there was enough money to build the hospital.
The Clinical Director of Temple Street said she is cautiously optimistic that after 14 years of trying to get a decent children's hospital built it finally looks like they are going to "get one over the line"
Dr Adrienne Foran told RTÉ's News at One that she was relieved and excited by the decision.
She said they had been holding their breath for two months because they did not think it would happen.
Dr Foran said Temple Street and Crumlin are not fit for purpose and a new modern building will make a huge difference for staff and patients.

In addition, she said, the establishment of two satellite centres at Connolly and Tallaght hospitals will revolutionise health care for children.
Chief Executive of the Children's Hospital Group Eilísh Hardiman said: "This truly is a watershed day for children, young people and their families."
"These buildings are a significant catalyst for how the new national model of care will be delivered.
"We are now firmly on our way to making this long awaited children's hospital a reality."
It is expected construction will start this summer with the hospital opening in 2020.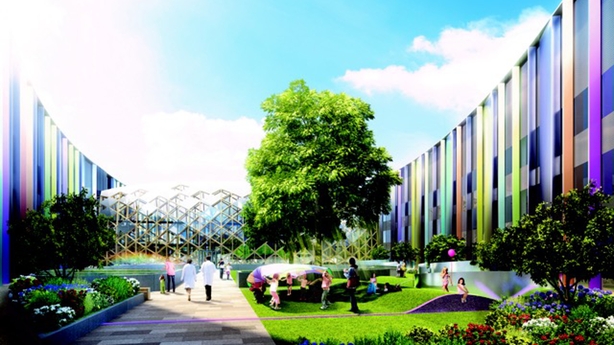 Speaking on RTÉ's Morning Ireland, Ms Hardiman said two satellite centres - at Tallaght and Connolly hospitals - should be ready by 2018.
She added that the approval marked a "fantastic day and a great day for children".
"We are one step closer to this fantastic building that they deserve and have been waiting a long time for.
"So today is a day whereby we are going to celebrate the many years of planning that our staff and the families and the children and our neighbours here at the campus have put into this building."
The building will be seven storeys high in places with 380 single in-patient rooms, 42 beds in a critical care unit and 18 neonatal critical care units.
Jonathan Irwin of the Jack and Jill Foundation said he was sad and very disappointed at the decision.
He said he had to accept the decision but warned that the cost of the project will be around €750m, not including the fit-out.
He said he was also concerned that the planning application did not include permission sought for a maternity hospital nearby.