Eurogroup head Jeroen Dijsselbloem has said a crucial euro zone ministers meeting to unlock bailout cash and trigger potential debt relief for Greece could take place as early as Thursday.
"If we have the (reform) package we can have a further Eurogroup next Thursday to come to a conclusion on the first review" of Greece's massive €86bn bailout plan, said Mr Dijsselbloem after talks between the euro zone's finance ministers in Amsterdam.
Eurozone and International Monetary Fund officials have ruled out any deal between Greece and its lenders that would unlock loans and enable vital debt relief talks, despite some progress on the reforms Greece must implement in exchange.
Speaking earlier IMF Director Christine Lagarde said: "There is more work to be done. We are determined to continue the work. We're not there yet."
The package of reforms is aimed at producing a primary surplus of 3.5% of gross domestic product in 2018 "and beyond", according to a deal between Greece and eurozone governments signed last August.
There is disagreement between Greece, the eurozone and the IMF on whether the measures, which include pension and income tax reform and setting up a privatisation fund and a scheme to deal with bad loans, will be enough to reach that number.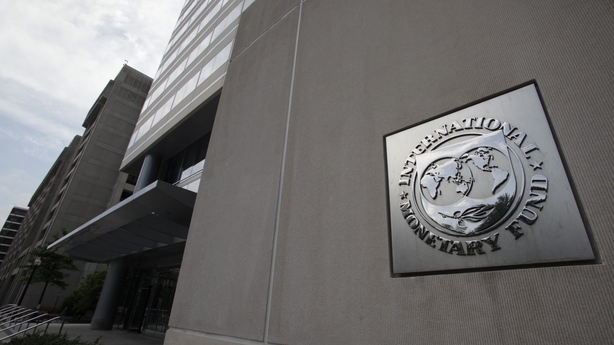 The IMF believes that as things stand now, instead of 3.5% of GDP, Greece will only achieve a primary surplus – the budget surplus before debt-servicing costs - equivalent to 1.5% of economic output in 2018.
The Fund and the euro zone are also at odds over how long Greece will be able to maintain a primary surplus of 3.5% and therefore its ability to service its public debt in the long run.
The debt stood at 177% of GDP last year.
Germany and several other countries believe that with proper reforms Greece can keep such a surplus for decades and point to the fact that the country does not need to service its debt for the next seven years.
The Fund says this is unrealistic, and therefore the eurozone must grant the country debt relief through extending maturities and grace periods.
"Debt is a discussion we've not had before. The only thing we had was a promise that if the Greeks would commit fully and deliver on the programme we would look at, if necessary, further debt measures," Mr Dijsselbloem said.
The range of views on whether Greece needs debt relief stem from different macroeconomic assumptions among the lenders on Greek growth and fiscal performance over the next 30 years, officials said.
"There is more to be done and a debt sustainability to be agreed upon as well. It's critically important," Ms Lagarde said.