A State commemoration has taken place on Banna Strand in Co Kerry to mark the role of Roger Casement, Robert Monteith and Daniel Bailey in the Easter Rising.
The three men arrived there on 21 April 1916 in a German U-boat as part of a plan to land guns and ammunition for the Easter Rising.
Casement, who was later executed, was arrested soon after being put ashore at the strand 100 years ago today.
He was a human rights activist and former senior British diplomat, turned Irish nationalist.
He spent more than a year in Germany ahead of the Easter Rising trying to recruit an Irish brigade from Irish prisoners of war there, and negotiating an arms shipment with the Germans for use in the Rising.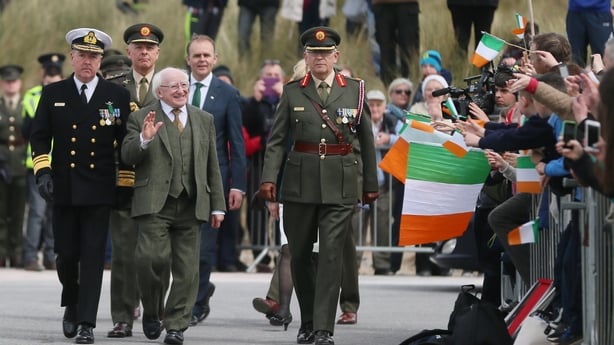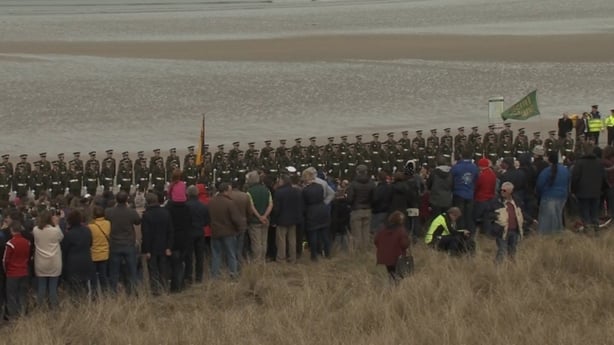 After being arrested on Banna Strand Casement was later tried for treason, convicted and hanged.
The 20,000 guns and ammunition on board the German cargo ship were lost when the Aud was scuttled in Cork Harbour.
Today's ceremony marked those events and was attended by members of the Casement and Monteith families.
President Michael D Higgins delivered the keynote address.