A paper outlining how Fianna Fáil might support a Fine Gael-led minority government is nearly complete, according to a source familiar with the talks between the two parties.
The source said the discussions between the two parties at Trinity College were going well and the atmosphere was cordial.
The arrangements for Fianna Fáil supporting the government from the opposition benches would have to be viewed alongside a policy framework, work on which was just commencing, the source added.
The indications are that there are five or six serious issues, including Irish Water.
The talks have adjourned for the night and are due to resume tomorrow.
Separately, Fine Gael held meetings with the Independent Alliance ahead of the Dáil reconvening later this week.
Earlier, Willie Penrose, chairman of the Labour parliamentary party, said it would be very difficult to get a motion to re-enter government through a party conference.
Acting Minister of State at the Department of Social Protection and outgoing Labour TD Kevin Humphreys said talk of Labour re-entering government is very premature.
He said "no real, substantial discussions" have taken place with Fine Gael.
Mr Humphreys said it would depend on the outcome of discussions between Fine Gael and Fianna Fáil in relation to how a minority government could operate.
Speaking to RTÉ's Morning Ireland, Mr Humphreys said: "Any decision that would be made by the Labour Party would actually be done in consultation with its membership and with the PLP [Parliamentary Labour Party]. So it is very far away from this."
He said there had been informal contact by Fine Gael to the Labour Party, but "no great response".
Former Labour leader Pat Rabbitte, meanwhile, has said he would be very sceptical of reports that Labour could be part of the next government.
Speaking on RTÉ's Today with Keelin Shanley, Mr Rabbitte said that he believed party members would be very opposed to such a move.
The former minister said that the next government will be brought down by Fianna Fáil as soon as it is possible and that the party was getting away with the "make believe" it was interested in playing a part in the next government.
Two parties resume talks on arrangement for government formation
Fine Gael and Fianna Fáil resumed talks on reaching an arrangement for the formation of a government today.
Fianna Fáil leader Micheál Martin has confirmed that his party will support a Fine Gael-led minority administration, whatever its make-up.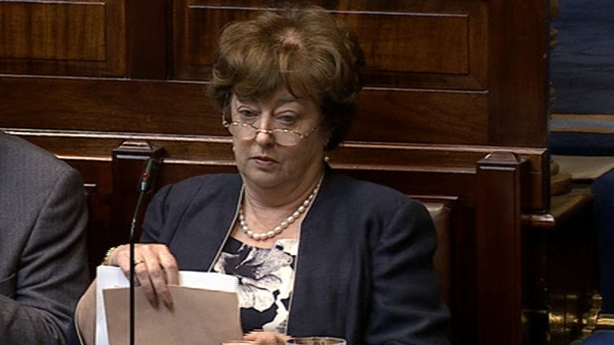 Elsewhere, Social Democrats TD Catherine Murphy has denied reports that her party was involved in talks with Labour or the Green Party about playing a role in government.
Speaking on RTÉ's Morning Ireland, she said the Social Democrats would encourage and be involved in setting out a framework for the Dáil as opposed to a programme for government.
There has been a shift of power following the election and a transfer of power from the government to the Dáil, she said.
She added: "I think we feel we can play a more productive role from the opposition benches.
"But we think there needs to be a programme for the Dáil on the broad issues like health, like housing, like child poverty."
No demands from rural TDs, says Grealish
An independent TD belonging to the "Rural Five" has said that they have never committed demands for their local constituencies.
The five TDs denied a newspaper report yesterday that they sought billions of euro in investment for their support of a government.
Independent TD for Galway West Noel Grealish said that they had brought up issues that affected their constituents in rural Ireland but had never put a figure on it.
Speaking on RTÉ's Morning Ireland, he said he had looked for a commitment that no more garda stations in Galway would be shut and for provision of community gardaí to help those in remote areas be put in place.
Mr Grealish said that they had been upfront and open about forming a minority government and that independents had forced Fine Gael and Fianna Fáil to begin talks.
He said he would have an issue with a referendum on the Eighth Amendment being held.
Mr Grealish said he is hopeful there will be some form of agreement by the end of this week and added that any new government has to work for a minimum of three years.
Another of the independents, Finian McGrath, was highly critical of the newspaper report.