Minister for the Environment Alan Kelly has said Labour will continue to play a big part in government in the future and the party has a history of punching above its weight.
Speaking on RTÉ's Today with Sean O'Rourke, Mr Kelly said the Labour Party had lost the election and it was now time for the party to look at its identity, rebuild and re-engage.
Mr Kelly said Labour has "been his life" and has bigger issues than the leadership question and that all its seven TDs now had to act as leaders.
He said he would be happy to serve as leader but he supported current leader Joan Burton and any leadership decisions would be decided by the party's members.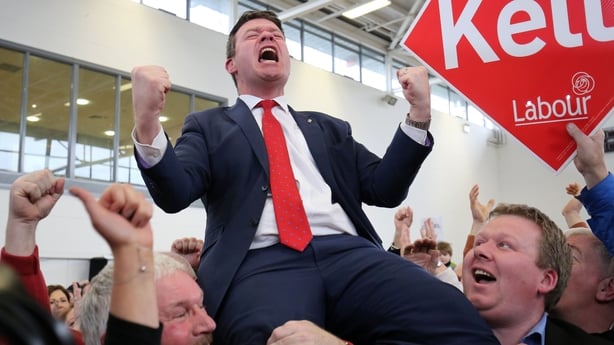 When asked about his reaction to winning his seat, Mr Kelly said there had been a lot of commentary about it.
He said he was proud to have been re-elected and his reaction was a release of tension following a very difficult day and he did not apologise for it.
He said the Labour Party had gone into government at a difficult time and done the right thing and it has paid the price.
It annoyed him to see parties run to be populist and in opposition, Mr Kelly said.