The Simon Communities have called for a cross-party initiative on the housing crisis while the country waits for a new government.
The call comes as a forum on Housing and Homelessness is due to be convened tomorrow morning by acting Minister for the Environment Alan Kelly.
The Simon Communities say the housing crisis has worsened at an alarming rate despite the Emergency Homeless Summit held in December 2014.
The number of people in emergency accommodation has increased by nearly 50% since then with the number of children without a home increasing by over 100%.
The organisation's national spokesperson Niamh Randall says the situation is getting worse by the day while the country waits for a new government to be formed.
Ms Randall said an increase in rent supplements, protection for people renting properties from so called vulture funds and a new funding model for social housing are among the actions needed immediately.
The forum at the Customs House in Dublin will be attended by a number of groups and include contributions from NAMA, the Construction Industry Federation and the Dublin Region Homeless Executive.
Families set to move into 22 modular homes
Meanwhile, Dublin City Council has said families will move into the 22 modular homes in Poppintree in Ballymun next month.
The council said the units are now "substantially completed" with works to finish the entire estate as well as snagging expected to conclude in April.
The project was originally meant to be completed by December last year.
The total cost is expected to be around €4.2 million, meaning each unit cost around €190,00 to build.
The council is currently in the process of choosing the families to move in.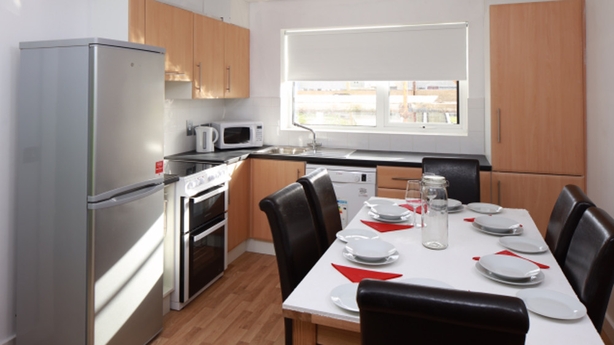 Latest figures show that there are now 790 families and 1,616 children who are homeless and living in emergency accommodation such as hotels or Bed and Breakfasts.
Local councillors visited the site this afternoon.