Iarnród Éireann has postponed plans to introduce more frequent DART services, citing "union intransigence".
The company planned to introduce a ten-minute frequency from 10 April but faced fierce opposition from the unions representing drivers, which threatened strike action. 
The company said SIPTU and the National Bus and Rail Union "refused to engage on normal timetable changes in response to changes in demand, and walked out of Workplace Relations Commission discussions on the issue.
"In doing so, the trade unions have used the requirements of our customers as a bargaining chip in pursuit of completely separate issues, citing productivity despite the company training additional drivers to deliver the service; and seeking pay increases of up to 25%".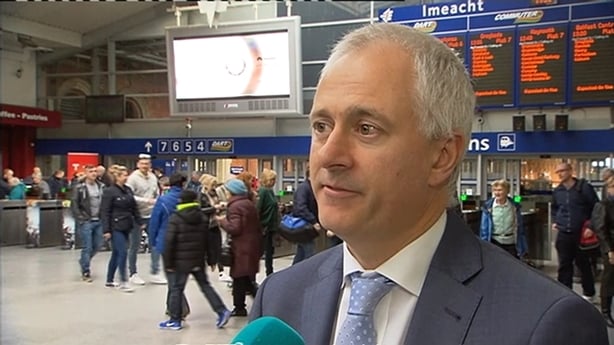 Iarnród Éireann spokesperson Barry Kenny said the company will increase train size on a range of peak DART services to address growth in passenger numbers.
Speaking on RTÉ's Morning Ireland, he said: "In recognition that there is a growth in demand we will be delivering extra peak capacity on DART services in both morning and evening peak to cater for some of that growth we've been seeing."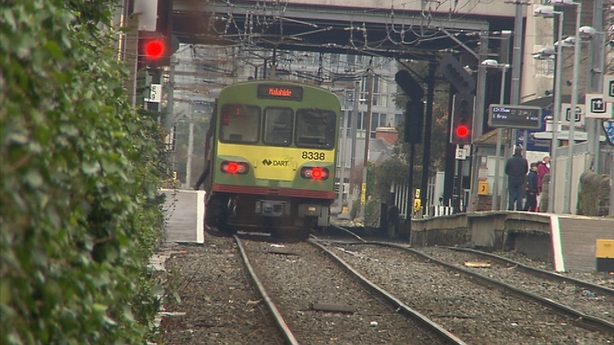 NBRU General Secretary Dermot O'Leary accused the company of "peddling untruths in relation to the availability of newly trained drivers", which he described as a complete fabrication.
He said the claim deflects away from the fact that management did not engage in the necessary advance planning for recruitment and negotiations with its staff.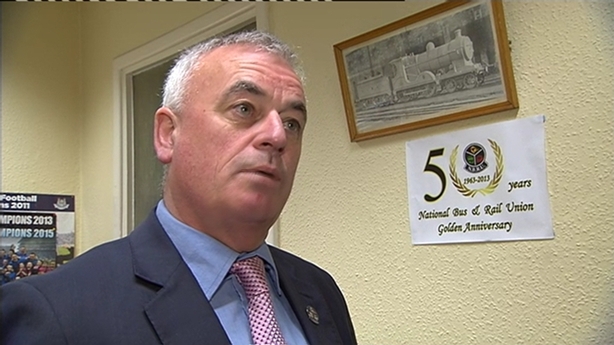 Mr O'Leary said the union has written to the company to advise it that in the "absence of real dialogue on pay" its members will be balloted on industrial action.
SIPTU has also rejected the company's claim that the unions were responsible for the cancellation of the ten-minute DART service.
SIPTU Organiser Paul Cullen said the introduction of the service is integral to the discussions regarding productivity and to run it requires at least 20 additional drivers, which he said would not be in place until June.
He said: "What management had proposed was a more frequent service but with less capacity per train."
Mr Cullen added that in talks at the Workplace Relations Commission, the company has not made any positive response regarding the measures necessary to implement a more frequent service.
"It has also been made clear by our members that no extra duties will be taken on until progress has been made in relation to productivity issues and an outstanding pay claim."
Company still in 'difficult financial position'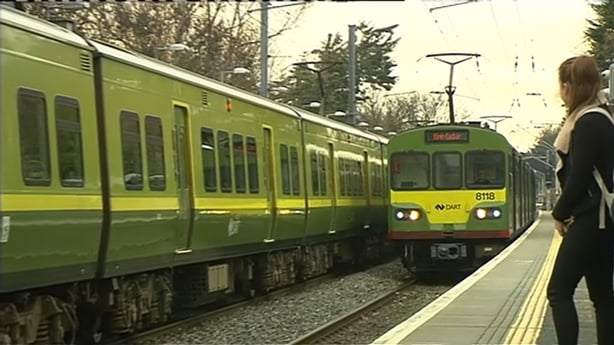 Iarnród Éireann is still borrowing to pay bills and wages and union opposition to the ten-minute DART service will further damage its financial position, according to a letter from the company to SIPTU and the NBRU.
In the letter, head of Human Resources Ciaran Masterson says the company had anticipated €1.4 million in extra revenue from the more frequent DART service this year and will now have to secure additional cost savings to compensate for this.
He tells the unions that he is bitterly disappointed that they decided not to engage in last week's conciliation talks on the introduction of the new DART timetable.
Mr Masterson says the pay measures accepted by employees in the "Amended Cost Reduction Proposals" remain a vital component in ensuring the future viability of the company.
He reiterates that the company is still in an "extremely difficult financial position", adding that it will only emerge from this by ensuring the business can grow in line with demand and through meeting customers' requirements.
He also says the issues should be addressed through normal procedures and direct dialogue, with the assistance of a third party if necessary.