Fidel Castro has signalled continued resistance to rapprochement between the United States and Cuba, writing in an opinion piece that his country "has no need of gifts" from the US.
The former president, 89, remained out of sight during last week's historic visit to the communist island by President Barack Obama which aimed to cement normalisation.
In his first published remarks about the visit, Mr Castro seemed unwilling to forgive and forget more than a half-century of enmity between the two countries, declaring in the Granma newspaper that Cuba "has no need of gifts from the empire."
He made his remarks in a piece entitled "El Hermano Obama" - "Brother Obama."
"Listening to the words of the US president could give anyone a heart attack," Mr Castro said, in an ironic barb.
"Nobody has any illusion that the people of this noble and selfless country will surrender glory and rights and the spiritual wealth that has come through the development of education, science and culture."
Mr Obama during last week's three-day visit - the first by a US president in 88 years - thrilled Cubans by calling for democracy and greater freedoms, and took part in baseball diplomacy during a match between Cuban and American professional players.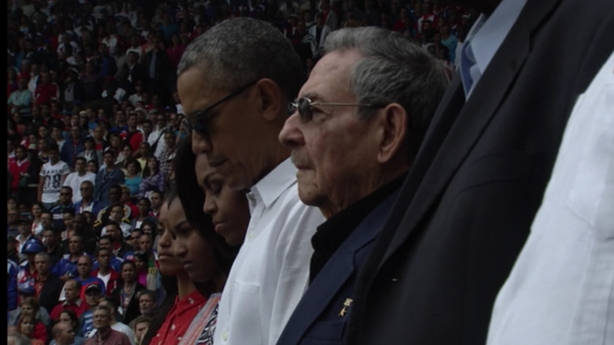 The landmark visit was spearheaded by the US president and Cuba's current leader Raul Castro, who has proven to be far more reform-minded than the revolutionary icon brother whom he succeeded as the island's president a decade ago.
Since handing the presidency over to his younger brother, Fidel Castro has spent his time writing reflections which occasionally appear in the communist party press.