The final edition of the UK's Independent newspaper has been sent to press as the 30-year-old British daily moves to a digital-only format.
Journalists posted footage online of the team "banging ourselves out" - an old tradition of banging the desks to mark the departure of a colleague.
The newspaper's final editorial said history would be the judge of its "bold transition" to online media, "as an example for other newspapers around the world to follow".
"Today the presses have stopped, the ink is dry and the paper will soon crinkle no more," it said.
"But as one chapter closes, another opens, and the spirit of The Independent will flourish still."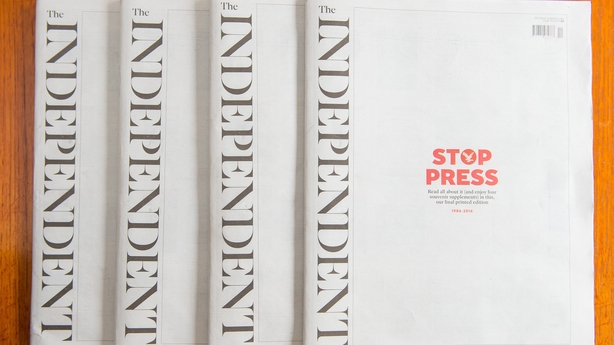 The newspaper's Russian-born British owner, Evgeny Lebedev, who announced the closure of the print edition last month, wrote that journalism had "changed beyond recognition" and the newspaper "must change too".
The Independent was set up by three former journalists in 1986 and became known for its eye-catching, campaigning front pages and emphasis on photos, and was later owned by former billionaire businessman Tony O'Reilly.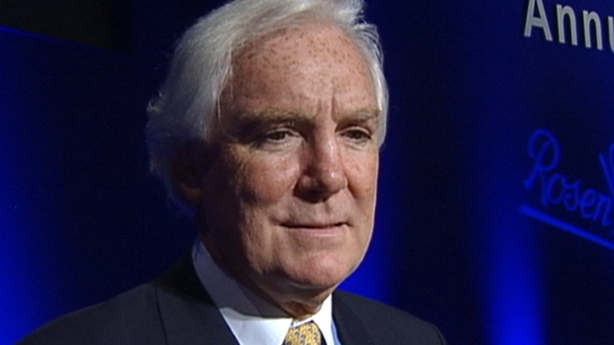 At the peak of its popularity, it had a circulation of more than 420,000, but this slumped to 40,000.
In an editorial, The Guardian paid tribute to a "really rather wonderful newspaper" that had suffered from dramatic changes to the advertising market, notably the shift in revenues to sites such as Facebook.
"Great newspapers which have survived for centuries find their business models challenged as never before. So no one will celebrate the end of the Independent in print," it said.
Like The Guardian, The Independent was politically left of centre, and campaigned strongly against Britain's involvement in the US-led war in Iraq in 2003.
Today's final edition includes four special magazines looking back at its history, before it becomes the first daily national to close in Britain since 1995, when Today folded.
The weekly News of the World owned by US media tycoon Rupert Murdoch closed in 2011 in the wake of a series of phone hacking scandals, but was replaced by the Sun on Sunday, which is owned by the same group.
Independent.co.uk currently has nearly 70 million monthly global unique users, while ESI Media has also launched a new subscription app offering a 'virtual' print edition.
Some staff will move to the other titles within ESI Media but management warned there would be some redundancies.
The front page of the first edition of the Independent in 1986: