Traveller families occupying a site in the car park of a retail park off the N52 in Dundalk said gardaí have issued them with notice directing them to leave.
A number of families occupied the site following their eviction from the closed halting site in Woodland Park in January.
It is understood the notice was issued on Wednesday.
On 4 March, Louth County Council issued a statement saying it had sought funding from the Department of the Environment to refurbish the existing halting site at Woodland Park and had received an approval in principle, subject to submission of greater detail on the works proposed.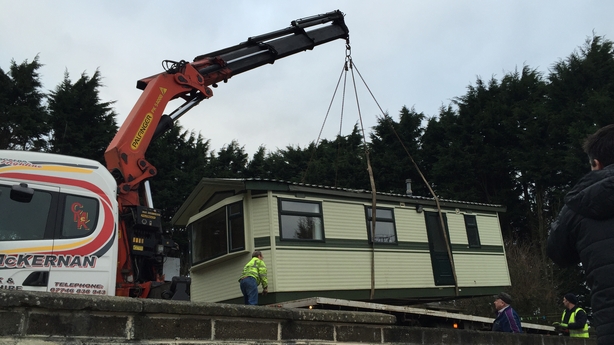 Spokesperson for the families Rebecca Quinn said the only information the families had received in relation to this to date was via the media.
Ms Quinn said she had repeatedly sought meetings with Louth Co Council representatives, but as yet her request has not been facilitated.
Ms Quinn said she was asked if a solicitor would be present, and she was told this would not be necessary as the meeting could be recorded.
A spokesperson for Louth Co Council has said that a nominated Traveller representative was advised of the council's plan to seek funding for the refurbishment of a halting site in Woodland Park.
More than 20 families were evicted from the closed site in January.
"As such, the representative has been kept up to date and the council continues to work with individuals and families on a case-by-case basis," the spokesperson told RTÉ News.