The United Nations Human Rights Council has set up a group of independent experts to study how to bring to justice perpetrators of crimes against humanity committed by North Korea.
North Korea immediately rejected the move as politically motivated.
The 47-member forum adopted by consensus a resolution brought by the European Union and Japan that condemned "the long-standing and ongoing systematic, widespread and gross human rights violations committed in the Democratic People's Republic of Korea".
These included "acts of extermination, murder, enslavement, torture, imprisonment, rape and other grave forms of sexual violence and persecution on political, religious and gender grounds in political prison camps and ordinary prisons".
The Council also called on the government to dismantle "all political prison camps", release all political prisoners, and resolve the fate of abducted foreign nationals.
The delegations of Russia and North Korea's closest ally China took the floor before the decision to say that they "disassociated" themselves from the consensus.
North Korea's delegation, as announced by its foreign minister Ri Su Yong in a speech at the start of the four-week session, boycotted the debate on its record.
In a statement, North Korea's diplomatic mission in Geneva said it rejected the resolution "as it represents an extreme manifestation of politicisation, selectivity and double standards".
The resolution was a "product of political and military confrontation, plot and conspiracy of the United States and other hostile forces," North Korea said.
The Council called on the experts over the next six months to "recommend practical mechanisms of accountability to secure truth and justice for the victims of possible crimes against humanity in the Democratic People's Republic of Korea, including the International Criminal Court".
Any move by the UN Security Council to refer North Korea to the Hague-based ICC would require the backing of all major powers, including China.
Marzuki Darusman, the UN human rights investigator for North Korea, called last week for its leader Kim Jong Un and senior officials to be prosecuted for committing crimes against humanity.
During the debate, China's envoy said it "opposed any politicisation of human rights and any 'naming and shaming' and exerting open pressure".
Russia's envoy said that no country was free of human rights violations.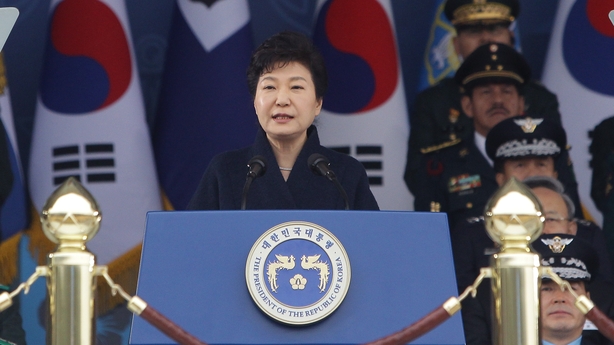 Earlier North Korea threatened a "miserable end" for South Korea's president and her US allies in its latest colourfully worded attack.
It declared it would wage a "retaliatory battle of justice" against Park Geun-Hye, with its artillery units standing ready to turn her office into a "sea of flames and ashes".
The latest volley comes as South Korea and the US stage their annual Key Resolve and Foal Eagle military drills, which this year are the largest ever, in the wake of a recent North Korean nuclear test and long-range rocket launch.
The massive drills - which include air strike exercises targeting key facilities in the North - are a "thrice-cursed provocation" against North Korea's leadership, the CPRK said, according to the KCNA news agency.
The South urged the North to stop "base and vulgar" threats and warned of a "relentless retaliation" against any future provocations.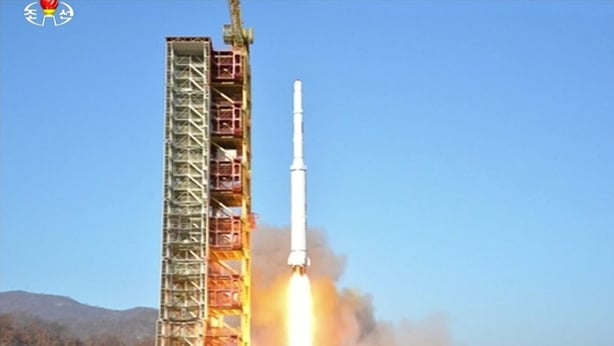 Tensions have been running high since the North carried out an atomic test in January, followed by a long-range rocket launch that was widely seen as a disguised ballistic missile test.
The UN Security Council responded by slapping its toughest-ever sanctions on the North for violating previous sanctions that ban the isolated state from conducting any ballistic missile test.
In an apparent show of anger, the North has launched a series of short-range and medium-range missiles into the sea off its east coast since last week.
Cross-border ties are at their lowest in years, with the conservative Park maintaining her hardline stance towards the impoverished but nuclear-armed North.
She warned last week the North was moving on a path of "self-destruction" as leader Kim Jong-Un ordered a nuclear warhead test, in a move that further raised tension.