Gunmen attacked a hotel in Mali's capital Bamako that was being used as a base for an EU military training operation, including by Irish troops, but there were no casualties among the mission's personnel.
There was no immediate claim of responsibility for the attack, which began at around 6:30pm local time but Mali and neighbouring West African countries have increasingly been the target of Islamist militants, some of them affiliated with al Qaeda.
One of the assailants was killed and two suspects were arrested and were being interrogated, the country's internal security minister said.
A witness said the attack targeted Bamako's Nord-Sud Hotel, headquarters for the mission of nearly 600 EU personnel deployed to Mali to train its security forces.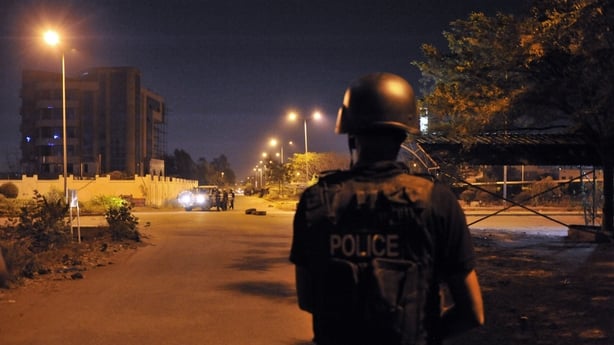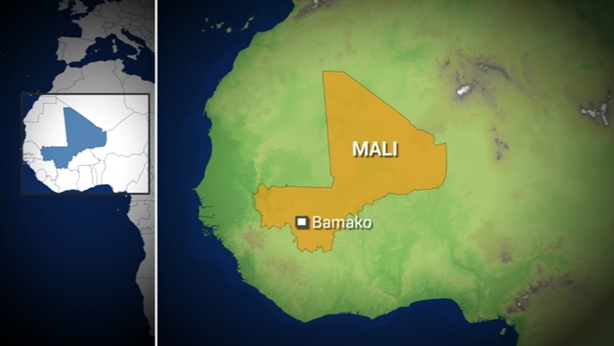 "The attackers tried to force through the entry and the guards posted in front of the entrance opened fire. One attacker was killed," he said.
Commandant Pat O'Connor of the Defence Forces press office said there were three Irish staff officers in the building but they are unharmed.
The mission has ten Irish personnel, as well as other European nationalities.
Seven of the Irish troops were training Malian armed forces in Koulikoro, about 300km north of Bamako and were not involved in the attack.
The EU mission confirmed the attack on its official Twitter feed, and later posted an update on Facebook.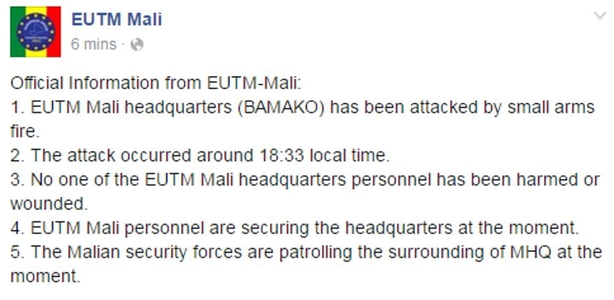 Azala Hotels, which runs the Nord-Sud Hotel, later posted on Twitter that the assailants had been repelled and the building had been secured.
"One of the assailants was killed. We are examining the sack he was carrying, which could contain explosives," Interior Security Minister Colonel Salif Traor said on state television.
He added that security forces were carrying out operations around the EU headquarters and seeking to secure another building nearby.
The EU mission was deployed as part of efforts to stabilise Mali, which saw Islamist militants, some of them linked to al Qaeda, seize territory in the north of the country in 2012.
France led an intervention a year later to drive back the militants, fearing that the lawless zone could be used as a base for attacks against targets in Europe.
However, violence is again on the rise.
Dozens of people were killed in a November raid on Bamako's Radisson Blu hotel claimed by al Qaeda in the Islamic Maghreb (AQIM), the group's North African branch.
A similar assault on a hotel in Burkina Faso's capital, Ouagadougou, followed in January.
AQIM also claimed responsibility for another attack that killed 19 people a beach resort town in Ivory Coast earlier this month.