Five people, including a number of children, have died after a vehicle went off a pier in Co Donegal, according to reports.
It is understood six people were in the vehicle when it went into the water at Buncrana shortly after 7pm.
A major search operation was launched and included the rescue helicopter from Sligo, lifeboats from Lough Swilly and Greencastle and a number of local fishing boats.
Gardai, ambulances and fire brigades also rushed to the scene as efforts to save those trapped inside the car got under way.
Five bodies were recovered from the water. A baby was rescued alive and has been taken to hospital in Letterkenny. 
There are unconfirmed reports that the baby was handed out a window to rescuers while the other children are thought to be of primary school age.
Witnesses have described the scene as chaotic.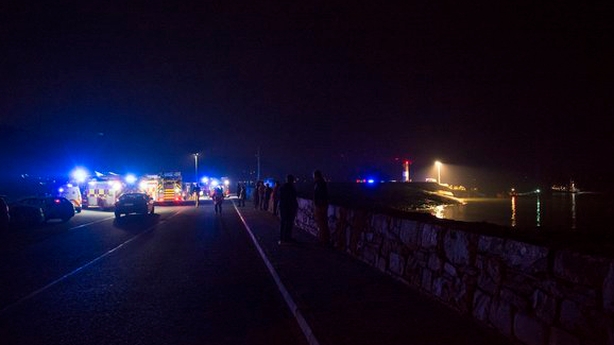 The exact circumstances of how the car, believed to have a Northern Ireland registration plate, ended up in the water have not yet been determined.
A garda spokesman said: "Gardaí and emergency services are at the scene of an incident that occurred at Buncrana Pier this evening.
"A car entered the water and a search of the area is currently ongoing.
"No further information at present."
People at the scene described the incident as a "major tragedy" and "heartrending".
Our thoughts are with our colleagues @LoughSwillyRNLI and all involved in the terrible tragedy at Buncrana this evening

— RNLI Lifeguards NI (@RNLILifeguardNI) March 20, 2016