The headstone of WT Cosgrave, the first leader of the Irish Free State, has been vandalised at the Goldenbridge Cemetery in Inchicore, Dublin, along with about 12 Victorian and pre-Victorian monuments.
The Cosgrave family was informed yesterday by the cemetery groundskeeper.
Former Taoiseach Liam Cosgrave, son of WT, visited the scene earlier today.
In a statement Glasnevin Trust, the trustee of the cemetery, said it is working with gardaí in its investigation into the incident.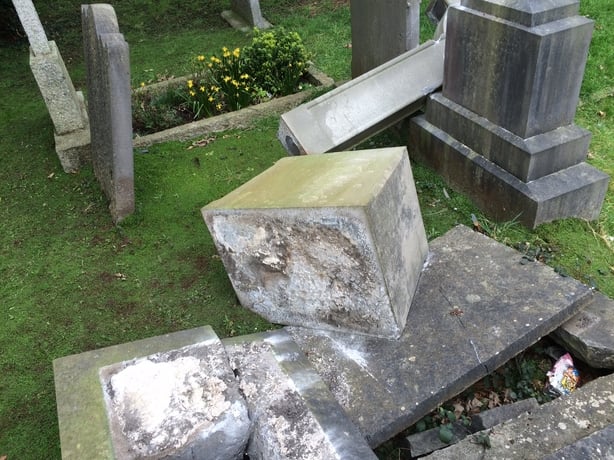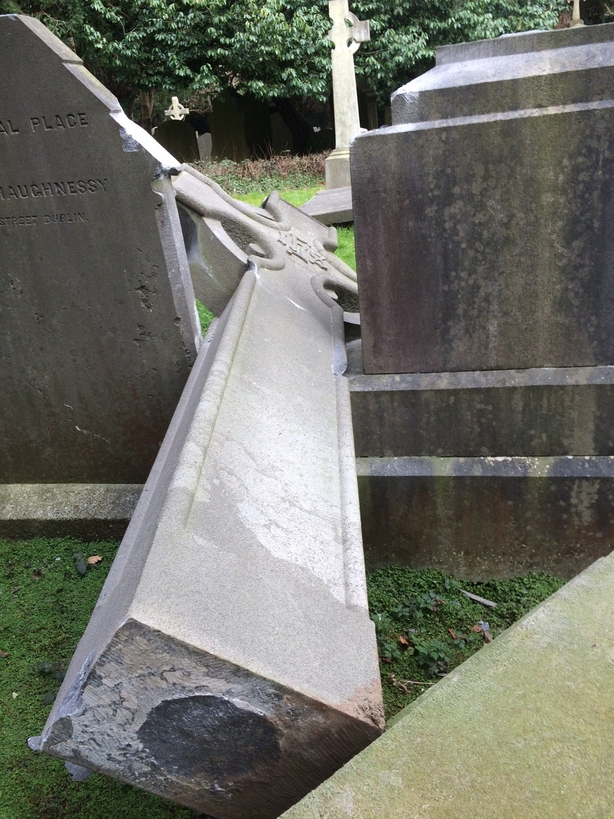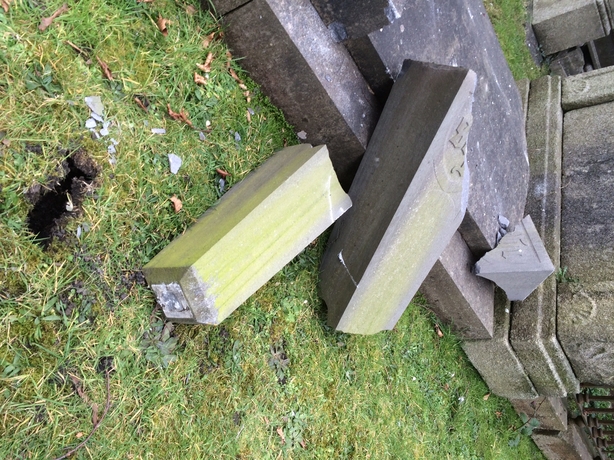 Headstones at the cemetery, including WT Cosgrave's, were also damaged in 2014.
Mary Cosgrave, WT's grandaughter, said it was regrettable for her family and the others affected that such damage was done.