Britain is to impose a tax on excessive sugar levels in soft drinks to cut down on spiralling childhood obesity levels.
Health campaigners were among those who praised Chancellor of the Exchequer George Osborne's surprise move, which was announced as part of Britain's annual budget.
The Royal College of Physicians in Ireland and other groups have long called on the Government to introduce some sort of tax on sugar sweetened drinks.
Minister for Finance Michael Noonan resisted the demands in last year's budget but the issue was raised during the recent election campaign.
One in four Irish children is classified as overweight or obese and doctors say sugary foods and drinks are a big part of the problem.
Shares in listed drinks firms dropped sharply on the London stock market after the announcement.
The tax will be levied against firms that produce sugar-sweetened drinks and brought in in two years to give them a chance to drive down their sugar content.
It is part of a wider strategy from the British government to tackle childhood obesity.
The tax is expected to raise £520 million which will be used to double the amount of funding for sport in every primary school, with secondary schools encouraged to offer more sport as part of longer school days.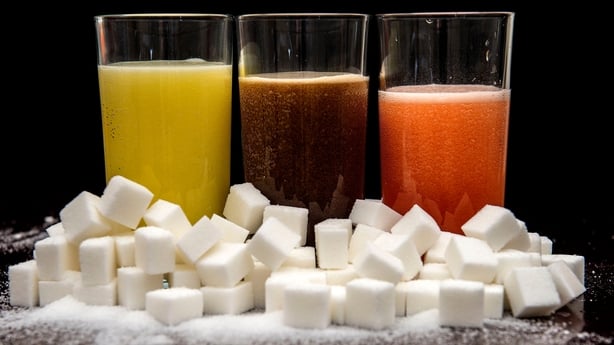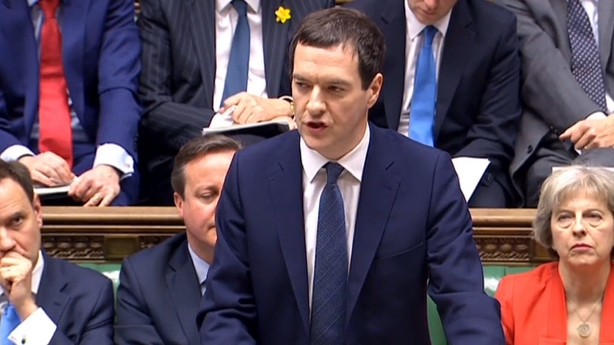 Mr Osborne told MPs that obesity costs the economy £27 billion a year.
He added: "One of the biggest contributors to childhood obesity is sugary drinks.
"A can of cola typically has nine teaspoons of sugar in it. Some popular drinks have as many as 13.
"That can be more than double a child's recommended added sugar intake."
"I am not prepared to look back at my time here in this parliament, doing this job and say to my children's generation, 'I'm sorry. We knew there was a problem with sugary drinks. We knew it caused disease but we ducked the difficult decisions'."
Britain cuts growth outlook in annual budget
He said manufacturers recognised there was a problem and had started to reformulate their products with less sugar.
Britain joins France, Belgium, Hungary and Mexico which have imposed some form of tax on drinks with added sugar, while Scandinavian countries have levied similar taxes, with varying degrees of success, for many years.
Celebrity chef Jamie Oliver who has campaigned for such a tax, welcomed the announcement, saying it is a "profound move that will ripple around the world".
"Our kids' health comes first ... Bold, brave, logical and supported by all the right people... now bring on the whole strategy soon to come ... Amazing news," he said on social media.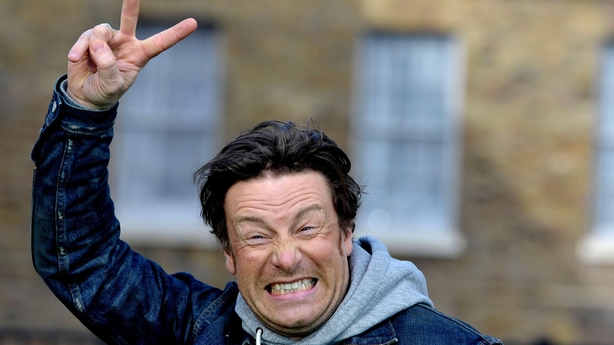 Pure fruit juices and milk-based drinks will be excluded from the tax.
Mr Osborne said some firms "may choose to pass the price onto consumers and that will be their decision, and this would have an impact on consumption too".
The tax means manufacturers of drinks with 5g of sugar per 100ml and more than 8g per 100ml will face a tax.
Professor Isabelle Szmigin from the University of Birmingham said: "It is really important that the government is taking seriously the sugar issue and its links to obesity.
"The challenge now will be whether the large soft drinks manufacturers will reform the contents of their products, rather than simply raising prices," she said.