A meeting of Tyrellstown residents is taking place tonight to discuss notices sent to a number of tenants informing them that their rental properties are being sold and they must vacate.
More than 100 families in Cruise Park Drive face losing their homes as the fund that owns the properties seeks to sell 103 houses in the area over four years.
It is understood 40 households in the estate have received notification their leases will not be renewed, with the notice period varying depending on how long they have lived at the property.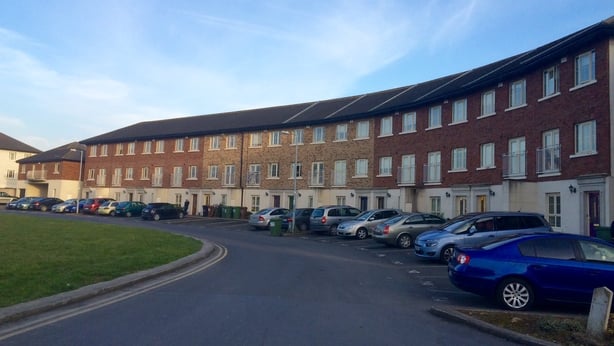 One resident, Luksz Dawidowiz, who lives at Cruise Park Drive with his family, said there are very few alternative properties to rent.
"It's a very hard situation and I don't know what we can do now," he added.
Up to 200 families in Tyrrelstown in West Dublin face eviction after a deal involving a property fundhttps://t.co/IX7SkyycnE

— RTÉ News (@rtenews) March 14, 2016
Chairperson of housing charity Threshold Senator Aideen Hayden said: "Given the scale of the current homelessness crisis, the recklessness of ending large numbers of tenancies in this way cannot be overstated."
Ms Hayden called on the Government to change the law to give greater security to tenants.
Local TD Ruth Coppinger of the Anti-Austerity-Alliance-People-Before-Profit group has said the families affected should refuse to leave their homes.
Speaking on RTÉ's News At One, Ms Coppinger said when the Dáil resumes on 22 March she will be calling for an emergency motion to keep residents in their homes.
She said she would like to see the establishment of an action group at the meeting tonight, adding that the Dublin 15 area is a homelessness black spot.
According to Twinlite, the construction company which built the estate and is now managing the rentals, the houses were sold in 2008 to a company called the European Property Fund (EPF), which then rented them out.
EPF's loans linked to the development were purchased by a Goldman Sachs vulture fund, Beltany Property Finance, for a reported €89m.
EPF has since decided to sell on the properties and as a result is not renewing leases on the rentals.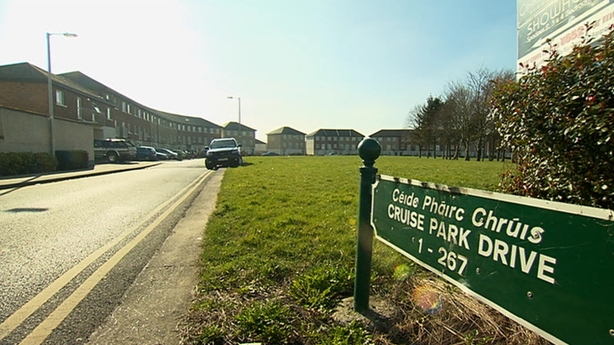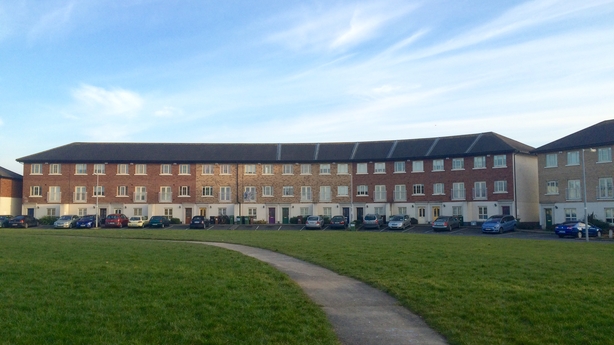 Twinlite, which is also managing the sale of the properties, said it has "notified 40 tenants that we would not renew their leases as they expire over the next 12 months".
"As a result of regulatory changes to the rental market and improving market conditions, EPF has since decided to exit the residential rental business altogether and Twinlite, in its role as asset manager, is organising the selldown of the houses over a period of four years."
It added: "There is strong demand from owner-occupiers for family homes and indeed, many of the existing tenants have agreed to buy the homes they are currently renting."
In a statement, Fingal County Council said it was aware of the situation.
"The council is working with the Department of Social Protection, Dublin Regional Homeless Executive and other State agencies to provide advice and support to affected families.
"The matter will be discussed at the council meeting this evening."
'Only the beginning of a process...'
Anti-homelessness campaigner Fr Peter McVerry has called on the Government to intervene to prevent evictions from privately rented homes like those in Tyrrelstown.
Speaking to RTÉ News, he urged politicians to pass emergency legislation to prevent financial institutions from evicting tenants following repossessions of houses and apartments.
He said events like those in Tyrrelstown today are "only the beginning of a process that's likely to overwhelm the country with evictions from privately-rented domestic properties".