NBRU General Secretary Dermot O'Leary has said the move by Luas operator Transdev to hire private buses during a strike planned for St Patrick's Day will 'up the ante' and he said protests on the day will be angry with children exposed to that.
He repeated his view that it represented the introduction of "scab labour" and strikebreaking.
Mr O'Leary said it was a major departure from the code used during disputes and he said it was a "Thatcherite" policy similar to tactics used during the miners' strikes.
The NBRU has expressed concern that similar tactics will be used to break legitimate disputes across the transport sector.
Outgoing Minister for Transport Paschal Donohoe described Transdev's plans as an "effort to deliver a level of service to the travelling public on our national holiday".
He added that the provision of services was a "matter for Transdev" but that he hopes the contingency buses will not be needed and that normal Luas services will be resumed by St Patrick's Day.
Yesterday, after SIPTU announced four more days of action in April, as well as a strike on St Patrick's Day, Transdev confirmed that it will provide the buses to operate on the Red and Green line routes.
The buses will operate from park and ride sites from 7.30am to 7pm on 17 March.
It is understood Transdev is sourcing the independent bus operators through a broker.
Luas pre-paid tickets and Leap Cards will be accepted on this bus service.
SIPTU has described the move as provocative. When asked about SIPTU's claims, Transdev Managing Director Gerry Madden (below) described it as a "logistical solution to give people a good day out".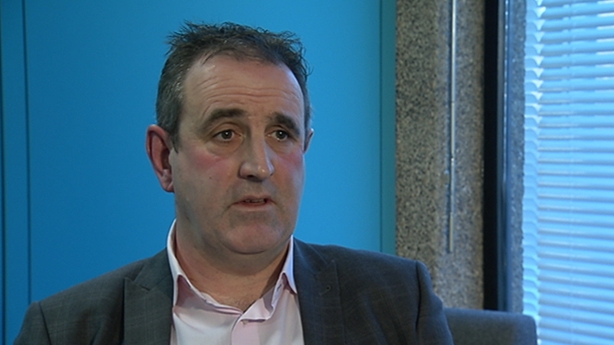 He said he did not want to see families upset because because they could not get in and out of Dublin to the parade.
When it was pointed out that some union members were describing it as strikebreaking, Mr Madden said he did not call it that.
He said he called it trying to help people to get in and out of the parade, adding that it was a good thing to do.
SIPTU Divisional Organsier Owen Reidy acknowledged that staff were angry about the hiring of buses, but he said that SIPTU would be urging members to picket within the law.
He said he hoped the company would see reason and get into a negotiating process with the drivers.
Mr Reidy said that if a deal is not reached, there would be further industrial chaos.
Mr Madden and Mr Reidy were speaking yesterday as they left the Workplace Relations Commission after talks with the three non-driver grades were adjourned until Monday.
Meanwhile, a business group has said each Luas strike could be costing retailers €1.5m in lost sales.
Richard Guiney, CEO of Dublin Town, said research conducted by the National Transport Authority showed that one in six shoppers in the city centre travelled on the Luas and that they spent an average of €70 each.
He said businesses were very concerned that they could be losing 16% of their customer base on stoppage days. He said binding arbitration might now be needed to find a resolution.