George Martin, the record producer known as the 'Fifth Beatle', has died aged 90.
Mr Martin helped the Beatles achieve global success as the head of the Parlophone record label after hearing their demo tape in 1962.
His manager Adam Sharp paid tribute to him as "a true gentleman to the end".
In a statement Mr Sharp said: "The family would like to thank everyone for their thoughts, prayers and messages of support.
"In a career that spanned seven decades he was an inspiration to many and is recognised globally as one of music's most creative talents. He was a true gentleman to the end.
"The family ask that their privacy be respected at this time."
His son Giles, also a producer and music director, tweeted this morning:
RIP dad. I love you. I'm so proud to have been your son. I'll miss you more than words can say. Thank you for the all times we had together.

— Giles Martin (@mashupmartin) March 9, 2016
Ringo Starr also posted on Twitter: "God bless George Martin peace and love to Judy and his family love Ringo and Barbara. George will be missed."
Thank you for all your love and kindness George peace and love xx😎✌️🌟💖 pic.twitter.com/um2hRFB7qF

— #RingoStarr (@ringostarrmusic) March 9, 2016
He captioned a picture of the Fab Four and Sir George with the phrase: "Thank you for all your love and kindness George peace and love."
Paul McCartney said Mr Martin "guided the career of The Beatles with such skill and good humour that he became a true friend to me and my family.
"If anyone earned the title of the fifth Beatle it was George.
"From the day that he gave The Beatles our first recording contract, to the last time I saw him, he was the most generous, intelligent and musical person I've ever had the pleasure to know.
"The world has lost a truly great man who left an indelible mark on my soul and the history of British music."
"The world has lost a truly great man..." Paul McCartney on George Martin: https://t.co/M2ySCKfisO pic.twitter.com/dDE5cm2F0a

— Paul McCartney (@PaulMcCartney) March 9, 2016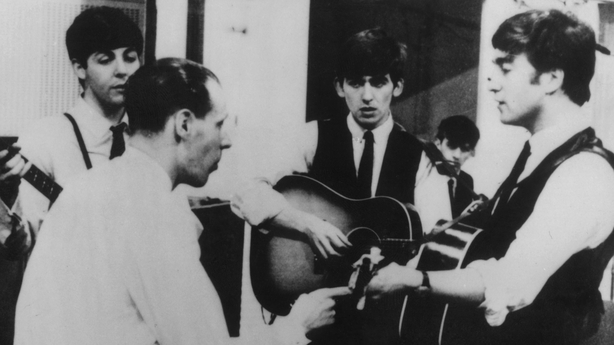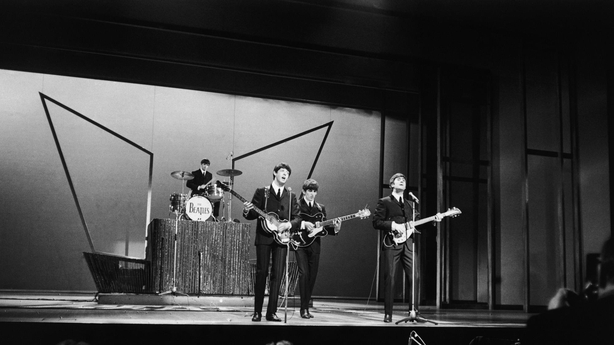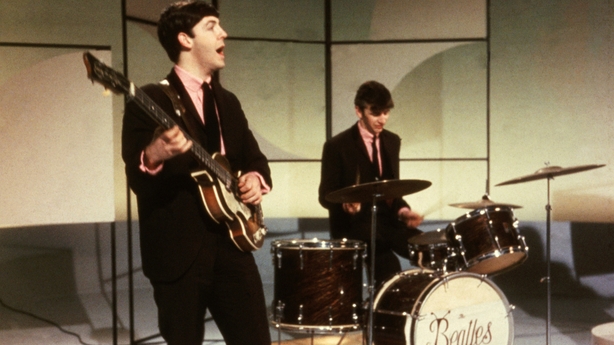 Read: Tributes pour in for George Martin
'The man who made The Beatles'
Not only did Mr Martin give the band their record deal, but he brought their visions to life and pieced together their recordings from fragments of tape amassed during long hours in the Abbey Road studios.
The Liverpool quartet had been turned down by every record company as they tried to make it in the music business.
But when Mr Martin - then head of the Parlophone label - heard their demo tape in 1962 and then attended an audition session, he spotted something special.
There began the partnership which would turn the Fab Four into the world's popular band and change the face of music.
Born in January 1926, with his genteel manners and refined accent, Mr Martin was often regarded as posh or a "toff" who guided the working-class Beatles to fame.
But in reality he was a carpenter's son from Holloway, north London.
He showed an interest in music from an early age, teaching himself to play the piano by ear, and went on to win a place at the prestigious Guildhall School of Music.
Before attending the Guildhall, he spent the years from 1943 to 1948 as an observer with the British Fleet Air Arm, rising to the rank of lieutenant - a period which saw him shed his Cockney accent.
On his return from service, Mr Martin enrolled at the Guildhall and made a living playing the oboe in bars and clubs around London.
He married first wife Sheena at 22 and they had two children.
His first job after graduation was in the BBC's music library.
From there he moved on to an assistant position at record label Parlophone, a division of EMI, and rose to become its head by 1955, aged 29.
It was there he met second wife Judy, his boss's secretary, with whom he also had two children.
Mr Martin produced jazz artists including Cleo Laine, John Dankworth, Humphrey Lyttelton and Stan Getz.
He was also responsible for comic recordings from the likes of Peter Sellers and Spike Milligan, along with the Beyond The Fringe team of Jonathan Miller, Peter Cook, Dudley Moore and Alan Bennett.
But it was a phone call from music publisher Syd Coleman in February 1962 which changed the course of his life.
Mr Coleman said he had met a man called Brian Epstein, who managed a new band called the Beatles, and would Mr Martin be interested in hearing their demo?
'Love Me Do' was the band's first single and reached number 17 in the British charts following its release in October 1962.
Follow-up release 'Please Please Me' made number two.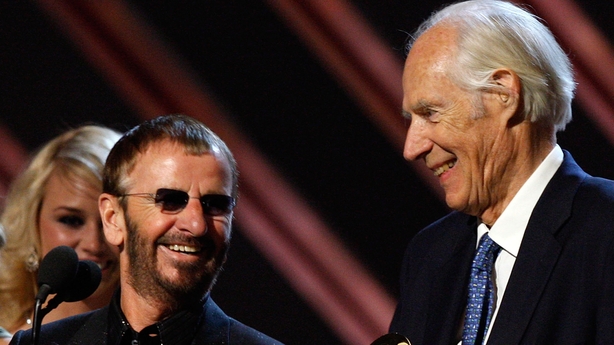 Their third single 'From Me To You' went to number one in April 1963 - the first of 17 chart-topping hits.
During their time together Mr Martin also composed scores for the Beatles films 'A Hard Day's Night' - which earned him an Oscar nomination - and 'Yellow Submarine', which was nominated for a Grammy.
After the band split, Mr Martin started his own music publishing company and set about working with other artists.
In the mid-1970s, he began building his famous Air Studios on the Caribbean island of Montserrat.
He worked with the likes of Jeff Beck, Bob Dylan, Sting and Elton John and recorded two of Paul McCartney's solo albums, 'Tug Of War' and 'Pipes Of Peace'.
His awards include two Ivor Novellos and in 1999 he was inducted into the American Rock & Roll Hall of Fame.
Mr Martin co-produced Elton John's 'Candle In The Wind', which was released to mark the death of Diana, Princess of Wales in 1997 and sold 37 million copies.
Around the same time he revealed that decades in the music business had taken their toll - he began to go deaf.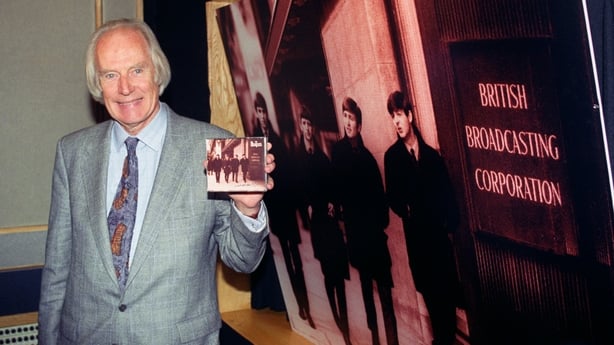 He was knighted by Britain's Queen Elizabeth in 1996 and six years later arranged the musical celebrations for her Golden Jubilee.
Mr Martin continued to produce Beatles music to the end of his career.
In 1995 he started work on the Beatles Anthology and in 2006 produced the 'Love album', a re-working of the band's songs born out of a Las Vegas stage show with circus troupe Cirque Du Soleil and made with his producer son, Giles.