A gunman who killed one person and injured two others has been found dead after a lengthy police siege of an industrial estate in Sydney, Australia.
Police were alerted to gunfire just before 11am local time, with heavily armed tactical response teams surrounding a signage business in the suburb of Ingleburn and shutting down nearby streets.
"On arrival, police found three males, one deceased and two others with gunshot wounds," said a police spokesman.
"One is undergoing emergency surgery, the other has superficial wounds to the lower part of his body."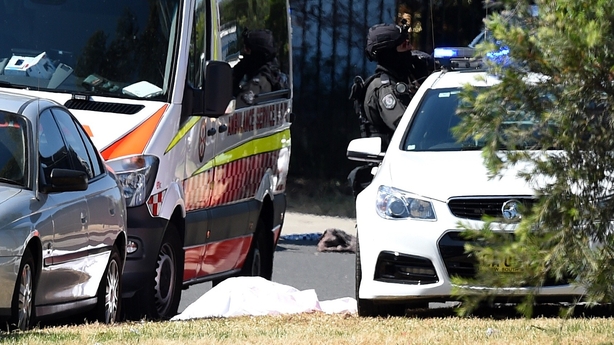 Reports said the three were brothers and it was a domestic dispute rather than terrorism-related.
After a tense six-hour stand-off, three more people walked free from the building after specialist police moved in.
"The alleged gunman, 33, was also located deceased," New South Wales state police said in a statement.
Reports said the man appeared to have died from a self-inflicted gunshot wound.
Sydney remains on edge after a siege at a cafe in December 2014 by a self-styled Islamic cleric, which left two hostages and the gunman dead in the 16-hour siege which shocked the nation.