With four days to the opening of the Dáil, Róisín Shortall has said that it would not be possible to put together a government without involving at least two of the main parties.
Speaking on RTÉ's The Week in Politics, the co-founder of the Social Democrats said her party would engage in the discussions.
However, she said the Social Democrats probably won't be backing any of the party leaders for Taoiseach.
Ms Shortall said her party is focused on achieving reform of the Dáil before entering any negotiations on a new government.
Also speaking on The Week in Politics outgoing Minister for Health, Leo Varadkar, said he believed it was possible to put together a stable government that did not involve at least two of the main parties.
He said there was considerable distrust between Fine Gael and Fianna Fáil and a coalition involving both would be difficult. 
Fine Gael MEP Brian Hayes has said discussions with Fianna Fáil over the formation of the next government could occur "at some point".
However, the former Fine Gael Director of Elections told RTÉ's This Week that the party's preference would be to form a government with multiple parties and Independents.
Newly elected TD, Marc Mac Sharry also told the same programme that Fianna Fáil should not prop up a Fine Gael minority Government.
He said that Fianna Fáil could agree to enter government on an equal footing with a rotating Taoiseach.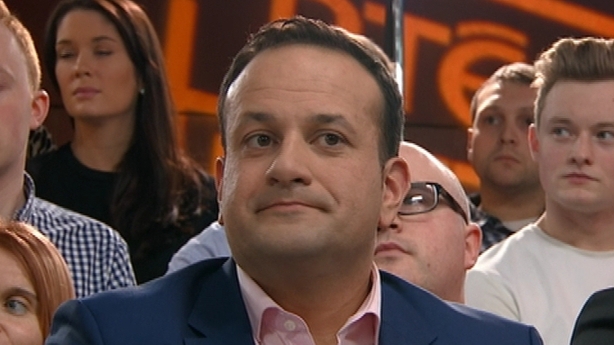 However, Mr Varadkar said said the idea of the two main parties entering Government on an equal footing, with a rotating Taoiseach, was not his preferred option.
Meanwhile, Independent Maureen O'Sullivan has confirmed that she has been approached in relation to the position of Ceann Comhairle.
She said that nominations had to be made by Wednesday, so she would have to decide by then if she would allow her name to be put forward.
Ms O'Sullivan said she thought it might "be good for" Dáil reform to have an Independent and a woman in the role.
She also said that she would be meeting Fianna Fáil and Fine Gael during the week for informal talks on the formation of a government.
She said she wanted to hear what sort of government was being proposed. She said that the most important areas for her were equality, tax justice, housing, homelessness and health.