Democratic Unionist leader Arlene Foster has told voters that May's Assembly election boils down to whether she or Martin McGuinness will be Northern Ireland's First Minister.
Addressing the party faithful at the DUP's spring conference in Limavady, Co Derry, the current First Minister insisted she and the Sinn Féin veteran had "very different visions" for the future of the region.
"At the heart of this election is an important choice for the community," she said.
"108 MLAs will be elected but in reality the next first minister will either be me or Martin McGuinness. Your vote will decide. It's that simple."
The Fermanagh and South Tyrone MLA, who took over from the retiring Peter Robinson last year, outlined her party's main priorities for the coming Assembly term.
She said the DUP would focus on job creation, protection of family budgets, prioritising spending on the health service, raising standards in education and investing in infrastructure.
But the battle with Sinn Féin for the first minister's job was the major theme of her speech.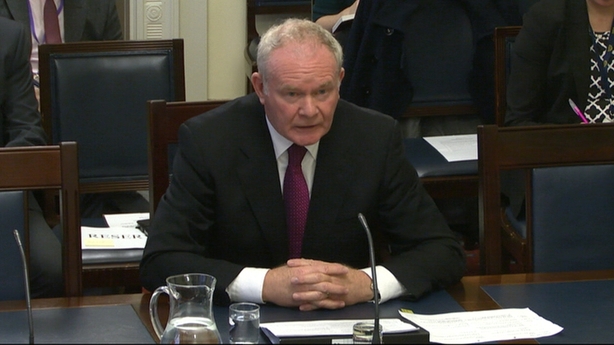 "I may not be on the ballot across the province but a vote for our DUP candidates all across the country will return a unionist first minister," she said.
"A swing of only two votes in every hundred from the DUP to Sinn Féin would see Martin McGuinness become the next first minister.
"Their (Sinn Féin's) real agenda in the May election is to shred and split unionist votes.
"They didn't make the breakthrough they wanted in the South and will do all they can to take Northern Ireland.
"For many, including myself, power sharing with Sinn Féin is difficult but it is a price worth paying to keep Northern Ireland moving forward.
"But if you think it is difficult now just imagine what it would be like with a Sinn Fein first minister and the Executive dominated by republicans," she added.