An inquiry into child sexual abuse by Jimmy Savile at the BBC found there was a culture of "reverence" towards celebrities at the British broadcaster which helped protect him.
"There was a feeling of reverence for them and a fear that, if a star were crossed, he or she might leave the BBC," Dame Janet Smith, the report's author, said.
She added that the BBC's culture had made it difficult for employees to flag up issues which might "rock the boat" and that an "atmosphere of fear" about whistle-blowing still exists today.
But Dame Janet also said she had found "no evidence that the BBC, as a corporate body, was aware of Savile's inappropriate sexual conduct in connection with his work for the BBC".
The chairman of the BBC's governing body the BBC Trust, Rona Fairhead, admitted the broadcaster had "failed" the victims, adding: "It turned a blind eye where it should have shone a light."
Savile was one of Britain's top celebrities from the 1960s until his death in 2011, famous for his shock of white hair, outlandish clothes and charity fundraising activities.
He hosted some of the BBC's best-known television programmes including Top Of The Pops, as well as broadcasting on BBC radio.
But after his death, disturbing allegations about how he exploited his celebrity to abuse young fans became public, provoking a media storm.
Police launched the Operation Yewtree inquiry to probe allegations against Savile and a string of other well-known British personalities from a similar era.
Children's TV presenter Rolf Harris was subsequently jailed for nearly six years in 2014 for indecent assault against four young girls, while 1970s glam rocker Gary Glitter was sent to prison last year for 16 years over the abuse of three young girls.
Stuart Hall, now 86, was released in December after serving half of a five-year jail term for historical indecent assaults against girls aged between nine and 17.
"Savile and Stuart Hall were serial sexual predators" and the BBC missed five opportunities to stop their misconduct, Dame Janet said.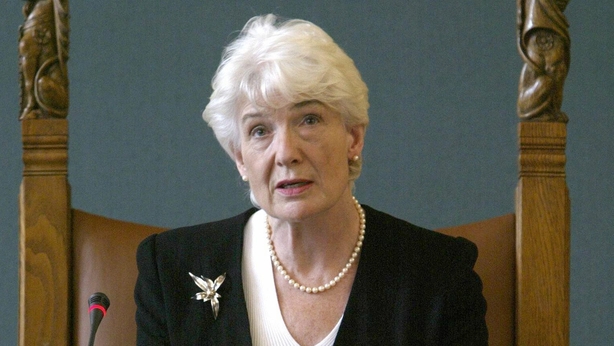 Dame Janet also said she could not rule out the possibility that "a predatory child abuser could be lurking in the BBC even today".
'Culture of silencing survivors must be eradicated'
A prominent survivor of abuse has released a statement in light of the report, saying there is no difference between the culture of Irish clerical child sexual abuse and the BBC's corporate culture unmasked in the Savile sex abuse scandal.
Mark Vincent Healy - the only Irish male survivor to have met Pope Francis – called for the eradication of what he calls "the culture of silencing" survivors' and advocates' voices.
"The suffering isn't over because the media decides not to report on the impact" he added.
BBC sacks DJ Blackburn
Meanwhile, DJ Tony Blackburn has accused the BBC of making him a "scapegoat" after he was sacked last night.
Mr Blackburn, 73, said "all relationships" he had with the BBC were "terminated with immediate effect" this week because his evidence to Judge Smith's review concerning an investigation in 1971 contradicted the BBC's own version of events.
He has pledged to take legal action against the corporation which he claims is making him a "scapegoat" for the "cover-up" of abuse.
The investigation in 1971 followed an allegation of assault made by the mother of a 15-year-old who later took her own life.
Mr Blackburn said he was never interviewed over the incident but claims the BBC said he was interviewed twice.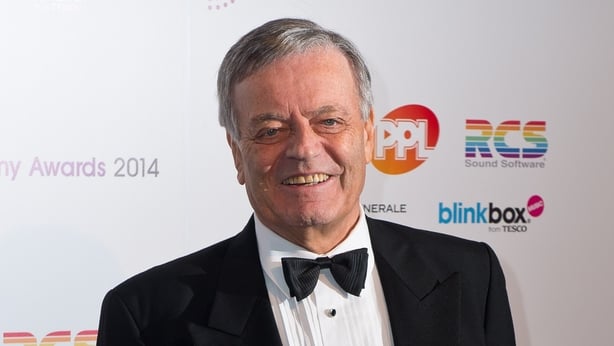 In a statement released last night, he said the decision to sack him had been taken by BBC Director General Tony Hall.
He said: "I am told that the decision was taken personally by the director general. Quite naturally, I am devastated.
"The reasons for the BBC taking this decision are that my evidence to Dame Janet Smith shows, I believe, that a cover-up took place - one that I had no knowledge of. This goes against what the BBC believe."
"The BBC have made clear that they are not terminating my relationship with them because of any misconduct. They are destroying my career and reputation because my version of events does not tally with theirs," Mr Blackburn added.
Mr Hall confirmed that DJ Tony Blackburn had "parted company" with the corporation.
He said: "My interpretation is that Tony Blackburn fell short of the standards of evidence that such an inquiry demanded."