British Prime Minister David Cameron has dismissed the prospect of a second EU referendum as he insisted voters backing a British exit would be the "final" decision.
In a thinly-veiled attack on London mayor Boris Johnson, Mr Cameron told MPs that an approach to use a vote to Leave as a way of strengthening Britain's position in the EU ignores issues of democracy, diplomacy and legality.
He said a second renegotiation followed by a second referendum is "not on the ballot paper".
He added: "For a Prime Minister to ignore the express will of the British people to leave the EU would not just be wrong, it'd be undemocratic."
Mr Cameron, making a statement in the House of Commons outlining his deal aimed at keeping Britain in the EU, said the country will continue to be great regardless of the choice made by voters.
He added: "I believe the choice is between being an even greater Britain inside a reformed EU or a great leap into the unknown.
"The challenges facing the west today are genuinely threatening. Putin's aggression in the east, Islamist extremism to the south - in my view, this is no time to divide the west.
"When faced with challenges to our way of life, our values and our freedoms, this is a time for strength in numbers."
Mr Cameron insisted he has "no other agenda than what's best for our country" as he reaffirmed he will not seek re-election.
He went on: "I'm standing here telling you what I think. My responsibility as Prime Minister is to speak plainly about what I believe is right for our country and that is what I'll do every day for the next four months."
Mr Cameron warned Britain's access to the single market would cease immediately after the two-year period ended, while trade agreements with 53 countries would lapse.
He said: "This cannot be described as anything other than risk uncertainty and a leap in the dark that could hurt working people in our country for years to come, and this is not some theoretical question - this is a real decision about people's lives.
"When it comes to people's jobs it's simply not enough to say it'll be all right on the night and we will work it out, and I believe in the weeks to come we need to properly face up to the economic consequences of a choice to leave."
Labour leader Jeremy Corbyn said his party was "overwhelmingly" for remaining in the EU because it provides jobs and protection for workers, investment, and action on the environment.
But he criticised Mr Cameron's renegotiated EU deal, claiming it does nothing to address the challenges facing Britain and instead amounts to a "theatrical sideshow" aimed at appeasing the Eurosceptic wing of the Conservatives.
EU says it will not campaign for vote
The European Commission has said it would not take part in the campaign to keep Britain in the EU ahead of an in-out referendum in June.
"The Commission will not campaign, will not take part in the campaign," spokesman Margaritis Schinas told a news briefing.
"Our role of facilitator between the British government and its 27 partners stops here.
"I don't see the Commission having a role in a campaign that is for the British people and the British people alone," Ms Schinas said.
Villiers dismisses McGuinness claims
Meanwhile, Theresa Villiers has dismissed the view of Sinn Féin's Martin McGuinness that she should resign as Northern Ireland's Secretary of State because she supports the campaign for the UK to leave the EU.
Mr McGuinness, Stormont's Deputy First Minister, is quoted as saying: "It is clear that a majority of people in the North place great value on our membership of the European Union and want it to continue."
"It's odd that Theresa Villiers should now be advocating withdrawing from the EU when its benefits for the North are quite obvious.
"It's not surprising, however, given the fact that she is not elected by and does not represent the people of the North that she should be so cut off from public opinion."
Mr McGuinness, has previously said that "the future of Ireland north and south is within the EU and Sinn Féin will be campaigning vigorously to stay in."
A spokeswoman for Ms Villiers responded: "The Prime Minister has made clear ministers would be free to campaign in a personal capacity ahead of an EU referendum.
"The Secretary of State remains totally focused on her ongoing and determined efforts to build a brighter, more secure future for NI.
"To suggest otherwise is ludicrous."
In Northern Ireland, Sinn Féin, the SDLP and Alliance Party are all campaigning for the UK to remain within the EU. The Democratic Unionists are backing a Brexit.
The Ulster Unionists have yet to take a formal stance on the issue.
Taoiseach Enda Kenny said the deal was in Ireland's, Britain's and Europe's interest and it was "very much in Ireland's interest from many points of view that Britain remained a member of the EU."
A referendum on the issue will take place on 23 June.
Brexit would make UK counter-terrorism job harder - Europol
British police would find it harder to protect citizens from militant attacks and organised crime if it left the European Union, the head of Europol has said, countering a claim to the contrary by a leading British eurosceptic.
Intelligence sharing capacity would need to be replaced if Britons voted to leave in a June referendum, Rob Wainwright, director of the EU-wide police body, said.
"If you take that infrastructure that they (British police) have helped to design over the past 40 years, it would make the United Kingdom's job harder to protect citizens from terror," he said.
Senior British government minister Iain Duncan Smith, who is campaigning for Britain to leave the 28-member bloc, said at the weekend that remaining in the EU would increase the risk of Paris-style attacks in the EU.
Mr Wainwright said Britain was already free to impose tougher border controls as a non-member of the passport-free Schengen zone.
British police forces, meanwhile, had taken a leading role in building up Europe-wide counter-terrorism and intelligence-sharing programmes, said Mr Wainwright, a former head of Britain's Serious Organised Crime Agency.
If Britain left, "it could choose different immigration and visa policies," he said, "but in or out they would still be vulnerable to clandestine criminal networks smuggling people,who are adept at avoiding any border policy."
Rating agency in economic warning over Brexit
The economic costs of a decision to quit the European Union would outweigh the benefits, credit ratings agency Moody's has warned.
A Brexit could have a negative effect on the UK's credit rating, potentially pushing up the cost of British government borrowing, and may lead to a "prolonged period of uncertainty", Moody's said.
The agency welcomed the announcement of the 23 June vote as a way of addressing the issue quickly but said the result was "too close to call".
The firm said "the economic costs of a decision to leave the EU would outweigh the economic benefits" and "unless the UK managed to negotiate a new trade arrangement with the EU that preserves at least some of the trade benefits of EU membership, the UK's exports would suffer".
A vote to leave "would likely lead to a prolonged period of uncertainty, which would negatively affect investment," Moody's warned.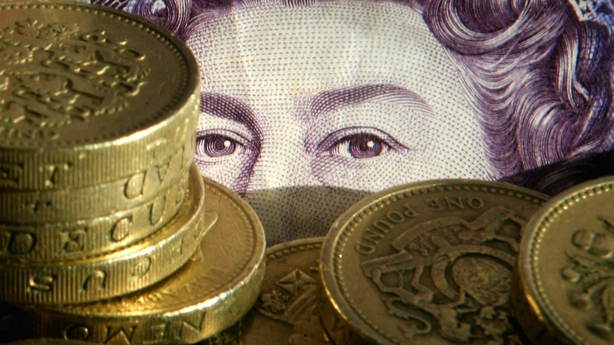 The value of the pound has plunged to a three-week low against the dollar.
Michael Hewson, chief market analyst at CMC Markets UK, said the forthcoming EU referendum was adding to the many concerns "troubling" investors, which included the impact of an economic slowdown in China.
Mr Cameron's hope for Britain to remain within the EU has been boosted by reports that bosses of around half of Britain's 100 biggest companies are preparing to back his campaign.
The chairmen and chief executives of around 50 FTSE companies are prepared to sign a letter in support of the Prime Minister's renegotiation package, the Financial Times newspaper reported.