Northern Ireland's First Minister Arlene Foster has attended a talk in Dublin about the 1916 Easter Rising.
The Democratic Unionist leader travelled to Dublin to take part in the Church of Ireland-organised talk at Christ Church Cathedral.
The church had billed it as a commemoration but later issued a statement clarifying that the discussion was "not a commemorative one but one which is designed to mark the centenary of the Easter Rising by exploring it historically".
Arriving at the event, Ms Foster said she was open to listening to the different perspectives, but added that people in the south had to take on board difficulties northern unionists have with the rebellion.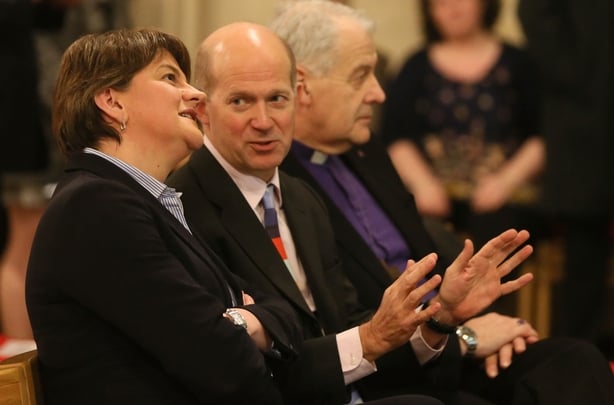 "I was very clear when I was asked about the commemoration of the Easter Rising, the Easter rebellion, call it what you will, that I wouldn't be coming to commemorations, but I was very happy to come to a historical lecture or reflective evening," she said.
"That's exactly what I'm doing tonight and I'm delighted to be in Dublin, in Christ Church tonight.
"I hope that I set a tone of respect, a tone of tolerance, a tone of respecting difference as well, and I'm very much looking forward to hearing the different perspectives."
The rising was a seminal moment in Irish history which ultimately led to partition and the creation of both the Republic of Ireland and Northern Ireland.
Ms Foster had previously denounced the event as an attack on the state and democracy which more recently gave "succour" to violent republicans in Northern Ireland.
Taoiseach Enda Kenny, who also attended the event, last month declared his disappointment in the First Minister's vow to snub commemorations of the 100-year-old rising.
The Christ Church evening, entitled State of Chassis - Ordinary People in Extraordinary Circumstances in Dublin in 1916, included talks by a number of Irish historians.