The New Hampshire Primary marked a victory for outsiders in this year's race for the White House.
The US presidential contest has changed shape following the results.
As expected Donald Trump topped the Republican poll but in some what of a surprise, there was a strong second place finish for Ohio Governor John Kasich.
Senator Bernie Sanders, from neighbouring state Vermont, topped the Democratic poll, beating former Secretary of State Hillary Clinton in almost all demographics except the over-65s and the very wealthy.
---
Q&A: Caitríona Perry, Washington Correspondent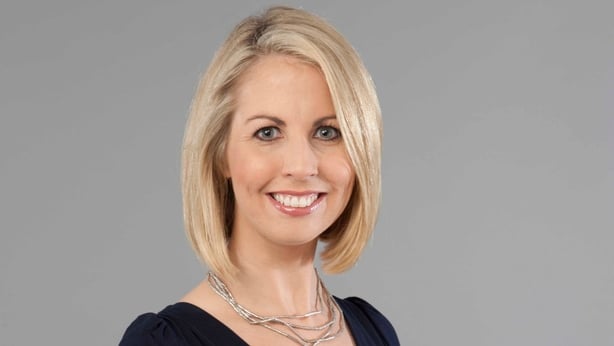 1: New Hampshire's primary always had the potential to upset the apple cart and that is what it has done ... how will these results change the race?
Firstly it was a night of victories for the outsiders, the anti-establishment, anti-Washington, anti-traditional politics vote.
The winners were a 69-year-old billionaire businessman - new to politics; and a 74-year-old socialist lifelong activist, new to the Democratic party.
Who would have predicted that this time last year when all the chatter was about a 'Battle of the Dynasties' - Bush v Clinton etc.
On the Democratic side, last night has no doubt sparked a few warning signals for the Clinton campaign and caused some soul-searching.
But it has split open the race in the Republican party ... yes Donald Trump topped the poll - so he can go back to calling himself a "winner" (having finished second in Iowa) - but it has ended discussions - at least temporarily - of a three-horse race between Mr Trump, Texas Senator Ted Cruz and Florida Senator Marco Rubio.
Ohio Governor John Kasich finished in a really strong second - he has spent more days here in New Hampshire than any other candidate and he reaped the rewards of that - showing the value in good old fashioned legwork on the campaign trail.
He'll now get a lot of exposure and critically, much-needed donations as a result.
And with Messrs Cruz, Rubio and Bush battling all night in a three-way race for third, separated by a handful of voters, it has delivered shocks to the Cruz and Rubio campaigns - messages that there is not as much distance between them as they would have hoped.
Last night however gave a lifeline to Bush's campaign … and he acknowledged as much in his post-election rally party … thanking the people of New Hampshire for giving him the chance to go onto South Carolina, indicating that he may have been prepared to pull the plug otherwise.
The tight position though will have caused a slight headache for the establishment branch of the GOP - who do they rally around now as a unifying candidate if they want to disrupt Trump and Cruz.
Rubio had been shaping up to be that, but he didn't distinguish himself enough here.
For his part, the Senator blamed his poor poll results on his performance at Saturday night's Republican debate, where he appeared faltering, unsure and incapable of handling a grilling from New Jersey Governor Chris Christie.
He told his post-primary party "it's on me", and promising that "it will never happen again".
2: Any candidates likely to drop out now - there is still a big field in the Republican race? What about Chris Christie, Ben Carson and Carly Fiorina?
Both Ben Carson and Carly Fiorina have vowed to plough on, in the wake of their single digit poll results, as has Chris Christie … it will be a bigger upset for him and both he and his wife looked actually sad on stage at their post-election rally.
There are pretty loud rumours circulating about the lack of money in his kitty so that must be weighing on his mind.
He really gave "both barrels" to Jeb Bush at the debate on Saturday - and if he couldn't get a significant bounce from that, his team will have to ask what can he do?
He would have liked to be in that three-way contest with the others fighting for third place.
3. What about the Democrats - Bernie Sanders not just winning but doing so well - was that anticipated?
Largely yes - the victory was absolutely expected but not the margin….this is a State where more voters are registered as Independents, or non-aligned, than are registered Republican or Democrat.
Bernie Sanders, of course, was himself an Independent politician until last summer when he joined the Democratic Party in order to run for President.
Combining his time spent as an Congressman and now as a Senator, he is the longest serving Independent member of the US Congress in the country's history.
Couple this with the fact that he is the senator from the next-door State in Vermont, always meant this was going to be win for him.
However the scale of his victory will be quite staggering …finishing more than 20 points ahead of Secretary Clinton in a State traditionally kind to the Clintons - it was here that Bill Clinton earned the label "Comeback Kid" in 1992 and here that Hillary Clinton beat Barack Obama in 2008 after his stomping Iowa win.
At her post-election rally last night, Hillary Clinton - looking extremely upbeat - said "I still love you Iowa!"
4. Are we likely to see Hillary Clinton changing her approach?
I think so ... while today's defeat was anticipated … the scale of it was not, just as the narrow margin last week in Iowa was also not.
Bernie Sanders used his victory speech to appeal for donations, fuel for the next stage of his campaign, to keep it going far beyond the time that he perhaps anticipated himself he would be.
Again scores of young people voting for Bernie and not for Hillary, including large numbers of women - young and not so young; a group Clinton was banking on as core support.
Senator Sanders won with pretty much all categories of voters except those aged 65 and older, and those in households earning more than $200,000 a year.
Also now the Clinton campaign team are going to have to look at opening offices, phone banks and rallying support teams in States that they perhaps would not have thought necessary earlier.
Money is going to be an issue too, the Hillary team are now sending out multiple emails a day to supporters pointing out how they're being out-fundraised and out-spent by the Sanders campaign and appealing for help.
There is a thought in her camp that the messaging is going to have to change as she has gone from being the presumptive nominee ... with talks of coronation candidates etc. not so long ago, and is now running close beside someone who only joined the Democratic party nine months ago.
Victory for Donald Trump and Bernie Sanders in the New Hampshire US Presidential primary @CaitrionaPerry reportshttps://t.co/ols7ri9oVq

— RTÉ News (@rtenews) February 10, 2016
5. What's next?
The next stops for the candidates will be the South Carolina primaries and the Nevada caucuses.
Here the elections are split.
On Saturday 20 February, Democrats will hold a caucus in Nevada, while Republicans will hold a primary in South Carolina.
On Tuesday 23 February, Republicans will caucus in Nevada, and on Saturday 27 February, Democrats will hold a primary election in South Carolina.
Then that is all followed by Super Tuesday, 1 March, a day when 14 states will hold votes or caucuses.
March is a much more important month.
The four February states account for only a small percentage of the delegates needed to declare a candidate the official party nominee at the selection conventions in July.
But in March more than half of the delegates are awarded making that a much more crucial month for the candidates, any who can afford to stay on until then, will try to.