The results of the latest Irish Times/Ipsos MRBI poll published today shows small differences from the last MRBI poll.
But these serve to reinforce the indication in recent polls that the sharp rise evident in Fine Gael's fortunes a few weeks ago has been halted.
The party is now at 30% in our Poll of Polls, down from 31%. The rest are unchanged.
Instead of going into the election on a rising tide Fine Gael and Labour each look becalmed well short of where they would like to be, and Others show little sign of being squeezed out by the larger political parties.
The graphs below show the current standing and seat estimates based on these vote shares.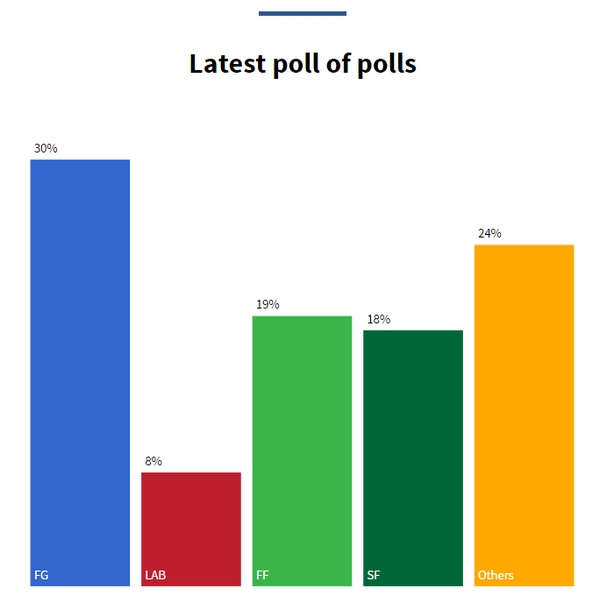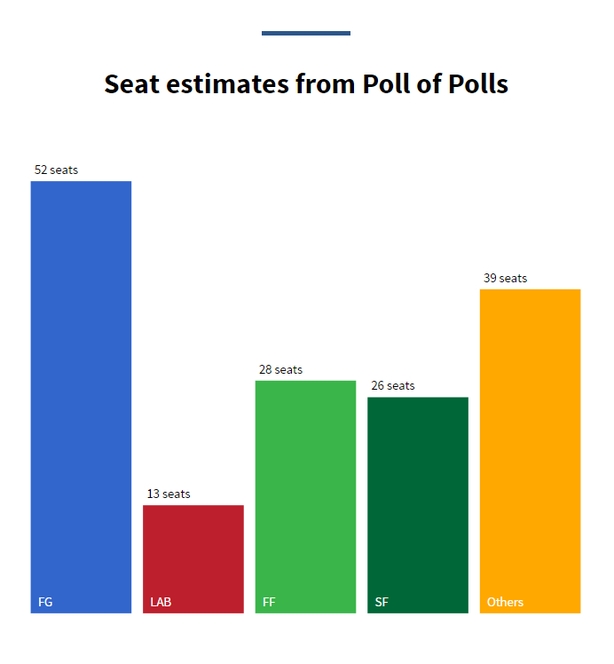 View the original Poll of Polls here.
---
By Michael Marsh, Emeritus Professor, Trinity College Dublin