Provo. Peacemaker. Parliamentarian. Prolific Tweeter. Gerry Adams' leadership of Sinn Féin has had many incarnations, writes RTÉ's Samantha Libreri.
A contradictory and controversial figure, he's the longest-serving party leader in this election and yet a first-time TD.
His place in Irish political history has already been established but how far he will take Sinn Féin in electoral terms in the Republic is less clear.
In recent weeks and on regular occasions there has been speculation about how much longer he can carry on as party leader.
But a look back at his 33 years at the helm shows that Sinn Féin and Gerry Adams are used to playing a long game.
Born in October 1948, Adams was raised in a republican family  in Ballymurphy, West Belfast.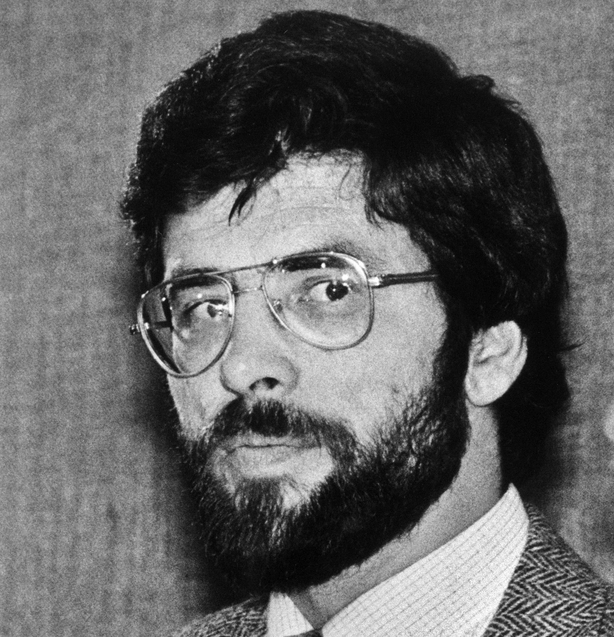 He said it was his father, who was imprisoned for his part in an IRA police attack, who influenced him to become an active republican in his teenage years.
He became involved in the civil rights movement in the 1960s and was interned in 1972.
Later that year he was released to take part in secret talks in London between the IRA and the British government.
It was around this time that Gerry Adams began to be regarded as a senior IRA commander.
That's something he has always denied but the question continues to plague him on a regular basis.
In what would became known as the Armalite and Ballot box strategy, Adams replaced Ruairí Ó Brádaigh as President of Sinn Féin and was elected an MP for West Belfast in 1983.
He never took his seat in Westminster, but in 1986 he convinced Sinn Féin to change its abstentionist policy towards Dáil Éireann.
As the IRA campaign of violence rampaged throughout the 80s, Adams survived an assassination attempt.
As the end of the decade approached he entered into secret talks with SDLP leader John Hume.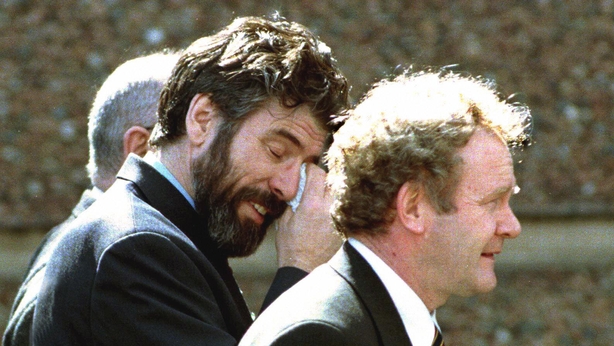 They paved the path for the peace process, culminating in the 1998 Good Friday Agreement and the establishment of the Northern Ireland Assembly in Stormont.
Adams took a back seat in the power-sharing executive with Martin McGuinness taking a ministerial post.
But when the administration collapsed he played a key role in its restoration, which ultimately resulted in Sinn Féin showing support for the police service and sharing power with its former adversaries in the Democratic Unionist Party.
In 2011 Adams resigned as MP for west Belfast to contest the General Election in the Republic.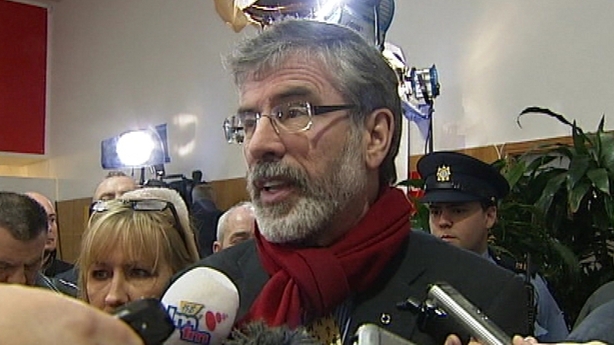 He topped the poll in the constituency of Louth-Meath East and took his seat for the first time in Dáil Éireann.
However his time as a TD has been dogged by personal and political controversy.
In 2013 his brother Liam Adams was jailed for 16 years for the rape and sexual abuse of his daughter.
When it emerged that the victim, his niece, had confided in him about the abuse and his brother had confessed his crime to him, Gerry Adams was criticised for how he handled the episode.
The following year Belfast woman Máiría Cahill claimed that when she was raped by a leading IRA figure at the age of 16, she was subject to interrogation by members of the organisation and that Gerry Adams was involved in the cover up of her abuse.
During 2014 Adams was also arrested and questioned by the PSNI for four days about the murder of Jean McConville, the widowed mother of ten who was abducted in 1972 by the IRA on suspicion of being an informer and was shot, and buried on a beach in Co Louth.
He was released without charge, claiming he was a victim of political policing.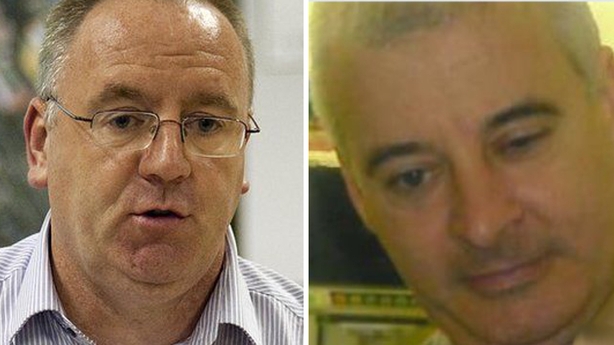 In 2015, in the aftermath of the murder of two prominent republicans, Jock Davison and Kevin McGuigan, the PSNI said the IRA may be still active, putting power-sharing in peril once again.
The arrest of Sinn Féin Northern Chairman Bobby Storey in connection with the McGuigan murder forced Adams to confront the concerns. He said the IRA had 'left the stage' in 2005.
As last year drew to a close Adams came under fire again when he described convicted tax evader Thomas 'Slab' Murphy as "a good Republican" praising his role in the peace process and criticising the fact that he was tried before the Special Criminal Court in Dublin.
Images of Adams visiting the White House and shaking hands with Prince Charles have all helped curate an image of an international statesman.
But his decision to travel to the US for private medical treatment while condemning the privatisation of the health system here has also attracted criticism.
While his history may have haunted him in recent years, Adams has also managed to once again reinvent himself, amassing followers of a different kind in the process.
Almost 100,000 twitter users follow @GerryAdamsSF and his tongue-in-cheek approach to sharing his love of everything from trampolines to teddy bears has engaged a new generation.
Barr an lá leat. Another soft day. Me @ Ted have work 2 do. Have a nice Lent. pic.twitter.com/Q00eMIHc

— Gerry Adams (@GerryAdamsSF) February 13, 2013
Nobody can decide if the tweets are genuinely candid musings by the man himself or a calculated attempt to soften his image by a social media strategists. Either way they will be closely monitored in this campaign. 
So too will Adams himself in the course of this general election. His performance in previous leaders debates and on economic issues has been criticised for being below par.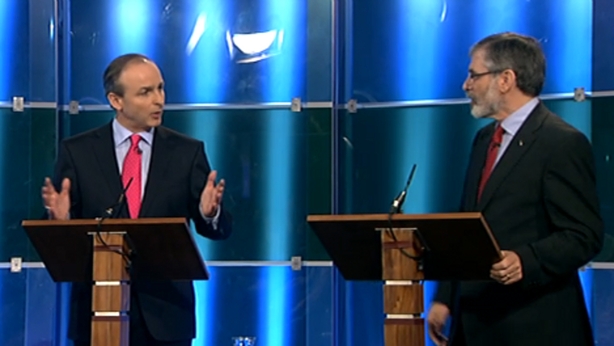 Some see him and his historical baggage as the main barrier to Sinn Féin entering government in the near future.  For reasons of symmetry his party wants 2016 to be special.
Sinn Féin grew from just one seat in Dáil Éireann in 1997 to 14 in 2011 and opinion polls suggest that the centenary of the 1916 Rising may very well be the year where Sinn Féin goes from the margins to the mainstream of politics in the Republic.
The party says it won't enter government as a minority partner and the traditional parties have ruled out sharing power with Sinn Féin.
But its alignment with the left-wing Right2Change movement could see the party becoming the largest bloc in an opposition alliance.
Recent events have shows the difficulty Adams has in casting off his past. The question after this election will be if Sinn Féin will have to part company with its long-serving leader and party icon to allow it to become a fully-fledged force in Irish politics.
And if so, what Gerry might do next…