General Election 2016 will be Joan Burton's first general election as leader of the Labour Party. But depending on how her party fares at the polls, it could also be her last, writes Sharon Tobin.
Labour is facing this election with a traditional support base that has been eroded by austerity.
In the last general election, Labour won a historic 37 seats, nearly doubling its representation and becoming the second largest party in the Dáil.
This time around, the polls predict the party securing between nine and 20 seats. Either way, it puts Burton at a serious loss. Three of Labour's "sure" seats are now unsure because Eamon Gilmore, Pat Rabbitte and Ruairí Quinn are not running.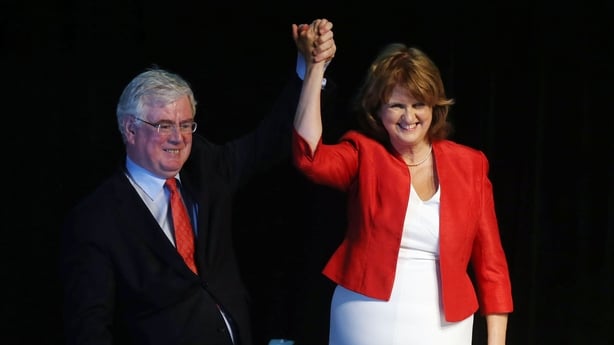 It was not always this way for the Labour leader. When Burton took over from Gilmore, less than two years ago, she became the first female leader of the Labour Party, making it then the only political party in the Dáil led by a woman.
Assuming leadership of the junior Coalition party two years ago was a high point for the Labour stalwart. After more than 30 years in the party, it was her time.
As Tánaiste, Burton's personal popularity rating has, at times, surpassed that of all the other party leaders.
She told supporters that Labour had "perhaps governed too much with the head and not enough with the heart". This was taken to be a suggestion that while she placed a high value on prudence, hers would be a different kind of leadership; more aligned with the people whom Labour was founded to represent – workers and their families.
Born in Carlow in 1949, as a baby she was placed in a Sisters of Charity care home. At two years of age, she was adopted by a family in Dublin and grew up in Stoneybatter. Education was hallowed in her home and she won a scholarship to UCD, becoming one of the first female chartered accountants in Ireland.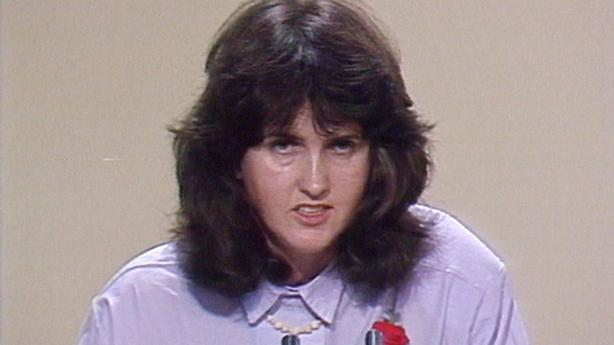 She met her husband Pat Carroll through their involvement in the Labour Party. It was Pat who first ran for Dáil Eireann. Ultimately though, it was Burton who won a Dáil seat in the 1992 "Spring Tide", Labour's previous seat surge.
Burton praises her husband, a mathematician, as "one of the best people in the business for running election campaigns and spotting trends".
Aoife, the couple's daughter, is also a firm fixture in the Burton campaign, in her Dublin West constituency. Politics is very much a family affair.
Leading a Labour Party that is struggling in the polls means Joan Burton is fighting not just to cement her place in Labour Party history, but to keep her seat.

Traditional Labour voters will not forget that it was the Labour Party, and more specifically Burton, the Tánaiste and Minister for Social Protection, who signed off on cuts to rent allowance, respite grants, welfare payments to young people and single parents. And who also stood by while deeply unpopular water charges were introduced.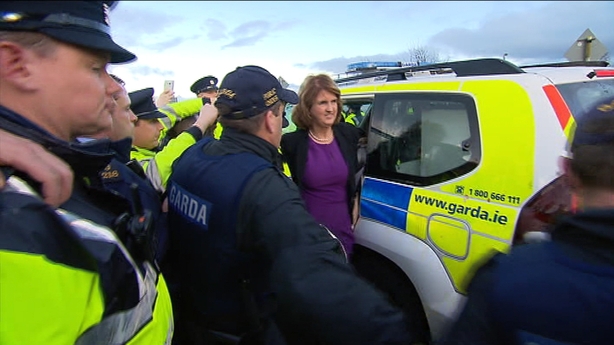 The Labour Party's support is, by and large, in urban areas, much like Sinn Féin, and a further serious threat is the proliferation of Independent candidates.

Trying to woo back those voters who have become alienated from mainstream politics is probably futile, and Burton will be keenly aware that certain voters have been lost.

There is hope in the ranks that Labour can take back some of the vote from Independents, if not a first preference, some preference at least. Much of the campaign will focus on convincing the "don't knows" of the Labour Party's virtues.

Stability is what Burton's campaign will be selling. She will be trying to convince voters that as "watchdog", Labour halted Fine Gael's gallop to impose swingeing cuts.

The message will be clear: it was the Labour Party that pushed for the Same-Sex Marriage Referendum, Labour who balanced tax cuts with spending increases, Labour who protected "core" welfare benefits and Labour who will give balance to a Fine Gael-led government.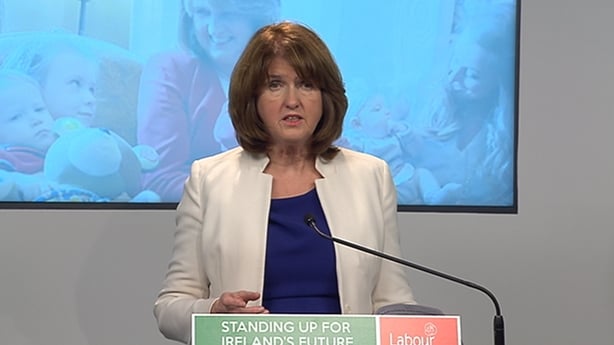 Promotional videos for the party have been running on Facebook for months now. They depict happy families going out to work, upgrading their homes, all to a positively upbeat soundtrack.
That is where Burton will be focusing her attentions, on the 35-50-year-olds, the young working families. Pledges for better childcare provision, a reduction in the Universal Social Charge, and further paid parental leave are all an attempt to reach out to that squeezed middle group.
Repeal of the Eighth Amendment will form "part of negotiations" if Labour is in a position to re-enter coalition.
Traditionally, the Labour Party has had the unwavering support of the trade union movement. Officially it still does, but many union members feel let down by Labour. Last year the education sector of SIPTU called for the union to disaffiliate from the party. The proposal was ultimately voted down, with a plan to revisit the issue next year.
Existing worker disputes in the health, education and transport sectors could damage Labour's vote too.
On the other hand, public sector workers who had their wages cut will see some restoration of pay over the coming years, which could help Burton's party at the ballot box.
Within the Labour Party, she has got her allies, particularly in the parliamentary party. Some of her strongest relationships are with the younger parliamentarians and female TDs. Her approach is informal and personal, which "doesn't always go down well with the older men", according to insiders.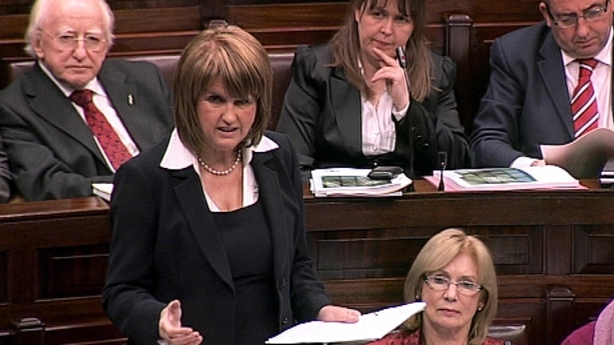 A personality that rolls with the punches in the Dáil chamber, Burton was a well regarded performer in opposition, as Labour's spokesperson on finance. She was so fiercely outspoken on the bailout that Fianna Fáil Taoiseach Brian Cowen suggested that Gilmore "try and rein her in now and again".
Burton is a talker and thrives on interaction with voters. She is hoping that that opportunity will not be curtailed during this election campaign by protests against water charges.
Labour's battle cry in this election is "Standing up for Workers", "Standing up for Families", "Standing up for Equality".
Opinion polls show that the party's support base, however, is not standing up, and has halved since the last election.
History proves that junior coalition partners rarely leave government unscathed. For Burton, the outcome of General Election 2016 will have a significant say in her future and that of her party.