Minister for Finance Michael Noonan has said the Taoiseach has not told ministers yet when he intends to hold the general election.
Speaking on his way into a meeting of Fine Gael ministers, Mr Noonan said he assumed Enda Kenny would let the party "know his intentions" tonight, but he may tell them he's "putting it off for a week".
He said that under the Constitution it is the Taoiseach's prerogative to call the election, and he had not told any ministers the date yet.
He said that while other ministers had speculated about when the announcement would be made, he would prefer to wait for the Taoiseach to decide.
Minister for Foreign Affairs Charlie Flanagan said he believed the election would be called before the end of the week.
He said that while the Coalition was "in its dying days", it was "important for the Dáil to conclude the remainder of its business over the next 24 hours".
Mr Flanagan said he believed a date for the election would then be disclosed.
The Minister for Justice, Frances Fitzgerald, said she believed the Taoiseach was "pretty close to" calling the election. She said her Cabinet colleagues were now "just waiting for the ball to be thrown in".
Earlier, Minister for Agriculture Simon Coveney told RTÉ News that Mr Kenny had not yet shared his thinking with ministers on the date of the election.
Mr Coveney said he expects Mr Kenny to confirm the election date to colleagues at Cabinet tomorrow.
---
Analysis: David Davin Power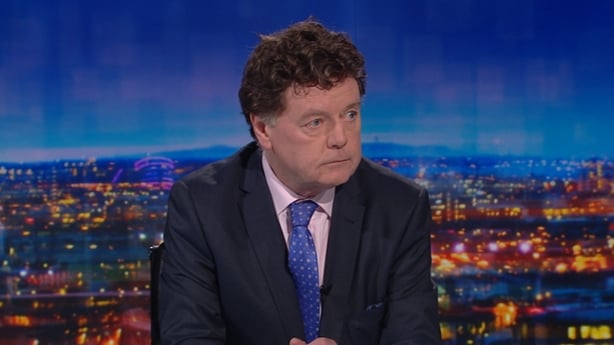 A well informed and previously extremely reliable Fine Gael source told me this evening that it now looks like Wednesday.
That's by no means confirmed, that's just one generally good source.
What does seem certain it that the die is cast for Friday the 26th.
There had been some unease in Fine Gael that they might lose votes because of various sporting events over the weekend but that now seems to have given way to a fear that if they were to schedule the election for a Thursday they would be accused of disenfranchising students young people and people who had to commute back from work and would miss the opportunity to cast their votes.
---
The Tánaiste has said that she and Taoiseach Enda Kenny have not signed off on "a final exact date" for the general election, but said she expects everyone will be put out of their misery soon.
Joan Burton added she is meeting Mr Kenny before Cabinet tomorrow morning.
Ms Burton also said Labour Party ministers would not be meeting tonight as they spent the weekend together at their party conference.
When asked whether the election should be on a Thursday or Friday, Ms Burton said Friday has been a very popular day for voting, particularly for people leaving Dublin to vote.
The Labour leader did acknowledge there has not been a big difference in turn-out between the two days and she expects the issue to be resolved amicably between the Government parties.
Asked about reported comments by Minister for the Environment Alan Kelly that he is his own boss, she said that as the members of the Labour Party voted for her as leader and Mr Kelly as deputy leader, she is his boss.