The Garda Síochána Ombudsman Commission has said it is satisfied no Garda misconduct contributed to a collision in Co Galway in which a 66-year-old man died.
The incident occurred on the N18 between Ardrahan and Kilcolgan shortly after midnight.
The man died after he was struck by a car, around 2km from the village of Ardrahan.
The car also collided with a parked Garda patrol car, injuring two gardaí who were out of the vehicle at the time.
It is understood the dead man had left a nursing home in the area late last night.
Gardaí were contacted in an effort to locate him. The two officers found the man just minutes before the collision occurred.
The incident was referred to GSOC as a matter of routine, given the involvement of members of the force.
In a statement, the commission confirmed there is a provision that allows for referral when "the conduct of a member of the Gardaí may have resulted in the death of - or serious harm to - a person".
GSOC investigators conducted an examination at the scene of the incident.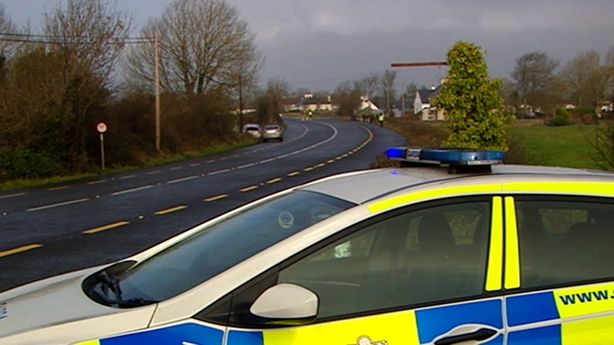 The driver of the car - a man in his 40s - was arrested after the incident and questioned for a time at Gort Garda station.
He was released without charge in the early hours of this morning.
Gardaí in Gort are conducting a parallel inquiry into the circumstances surrounding the collision. They have appealed for witnesses to contact them on 091-636400.
The dead man's body was removed to University Hospital Galway for a post-mortem examination.
The two injured gardaí were also taken to hospital with non-life-threatening injuries.
It is understood they both sustained broken limbs in the collision.
The affected stretch of the N18 reopened this afternoon.