Tánaiste Joan Burton has said she would not be in favour of going into a coalition government with Independent TD Michael Lowry.
"The Tánaiste does not believe it appropriate that the individual in question would form part of a future government," a spokesman for the Minister for Social Protection said.
"She has made very clear her concerns about the type of secretive deals with Independents that were a hallmark of Fianna Fáil governments.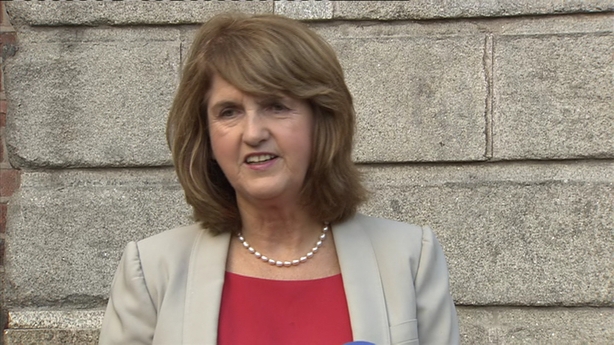 "The Tánaiste wants to see this coalition returned - Labour and Fine Gael together - to continue the job of recovery.
"That means persuading voters of our case, so that Labour is returned in sufficient numbers and with a strong mandate to complete the job."
Earlier Ms Burton's Labour colleague, Minister for Public Expenditure and Reform Brendan Howlin, said when it came to Independents it was not a matter of "picking and choosing" as the objective was to get the current government re-elected.
Minister for Health Leo Varadkar, meanwhile, said he really would not like to see a government being formed after the election that was dependent on any Independent.
Speaking at the launch of a Health Innovation Hub, Mr Varadkar said: "If we're back to that we're back to parish pump deals and in the past Fine Gael has never engaged in them."
Asked about support from Independents after #ge16, Varadkar said a number of Independents had issues with the law https://t.co/ruL3erJerW

— RTÉ News (@rtenews) January 26, 2016
He said historically such deals had been done by Fianna Fáil and the last time Mr Lowry was involved in such a deal it was with Fianna Fáil.
Mr Varadkar said that there were a number of Independent TDs, including but not limited to Mr Lowry, who had issues with the law.
The minister said he would hate to see a government dependent on somebody who had to be in court or potentially in prison.
Mr Lowry has since said any talk of his supporting a minority government after the election is premature. The Tipperary TD said the outcome was far from clear and no one should take his support for granted.

Speaking on Newstalk radio, he said the votes of the people would determine whether he continued in his current role or whether the new government needed his support or that of other Independents

Asked about Mr Varadkar's reference to his legal problems he said he felt it was not appropriate for a senior minister to be commenting in that way.
No return to 'sweetheart deal' politics - McNamara
Labour's Michael McNamara has said Michael Lowry "is in the same category as all other independents" and he would not support a government supported by independent TDs.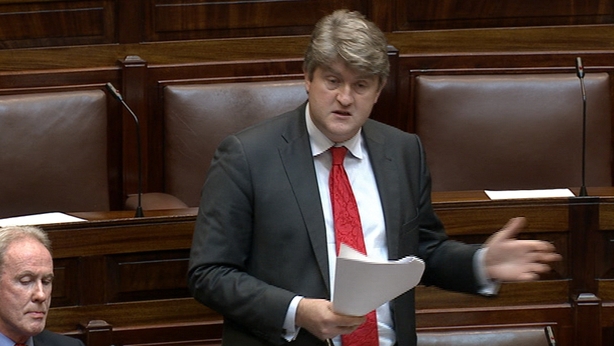 Speaking on RTÉ's Today with Sean O'Rourke, Mr McNamara said that, in boom times, there was a lack of resources in parts of the country because resources were being allocated based on what he termed "sweetheart deals".
In the same debate, former Fine Gael Junior Minister Fergus O'Dowd said that Fine Gael and Labour are the most likely groups to bring stability for the next number of years.
He said that Fine Gael's sole purpose was to be re-elected and to share power with Labour.
He said that his personal view was that a deal should not be done with a person who has been the subject of adverse findings by a tribunal - as Mr Lowry has.