The Minister for Finance, Michael Noonan, has told the Fine Gael Ard Fheis that he was fully confident that the issue of coalition with Fianna Fáil would not arise after the next general election.
The 78th Fine Gael Ard Fheis is under way in Citywest, Co Dublin. It will last until Sunday and will include a keynote address from the Taoiseach tomorrow night.
Speaking at the opening of the ard fheis, Enda Kenny said everyone recognises a recovery is under way.
He said the central question in the election is who can be relied upon to keep the recovery going.
Mr Kenny said job creation must remain a priority. He said jobs have been at the core of Fine Gael's work in government since 2011 when it reversed the cut in the minimum wage and reduced the VAT rate for the tourism sector.
He said their new plan would support the creation of a further 200,000 jobs over the next five years, this would include 70,000 returning emigrants.
He said: "Fianna Fail drove them away, I want to bring them home."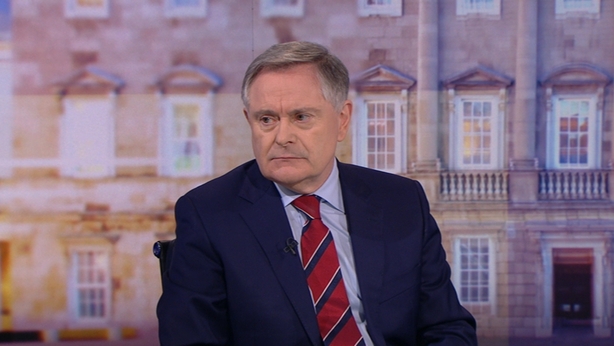 Meanwhile, Brendan Howlin has criticised Fianna Fáil and Sinn Féin during the launch of the Kildare South Labour Party general election campaign.
"The question facing the people at the next election is whether they want to continue this progress or to go backwards," Mr Howlin said.
"It is not a choice between governments but between a government and no government," he said.
"The opposition has one duty in an election; to provide the people an alternative to the Government. On this occasion, Micheál Martin and Gerry Adams have walked away. Pure and simple," he added.