The so-called Islamic State group has claimed responsibility for the attack by suicide bombers and gunmen in Jakarta that killed five attackers, as well as an Indonesian and a Canadian civilian.
If true, it would be the first time the group has targeted the world's most populous Muslim nation.
It took security forces about three hours to end the attack near a Starbucks cafe and popular sdepartment store after a team of at least seven militants traded gunfire with police and blew themselves up.
20 people,including Algerian, Austrian, German and Dutch nationals, were wounded.
Two of the militants were arrested, police said.
In a statement, which claimed 15 people were killed, the group said "a group of soldiers of the caliphate in Indonesia targeted a gathering from the crusader alliance that fights the Islamic State in Jakarta."
Jakarta's police chief Tito Karnavian told reporters: "ISIS is behind this attack definitely," using a common acronym for the group.
He said one man entered the Starbucks cafe and blew himself up, wounding several inside.
The incident played out on the streets and on television screens, with at least six explosions and a gunfight in a cinema.
But the low death toll pointed to the involvement of local militants whose weapons were rudimentary, experts said.
Indonesia has seen attacks by Islamist militants before but a coordinated assault by a team of suicide bombers and gunmen is unprecedented and has echoes of the sieges seen in Mumbai seven years ago and in Paris last November.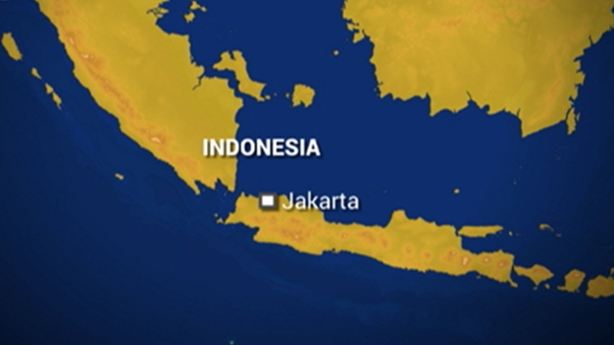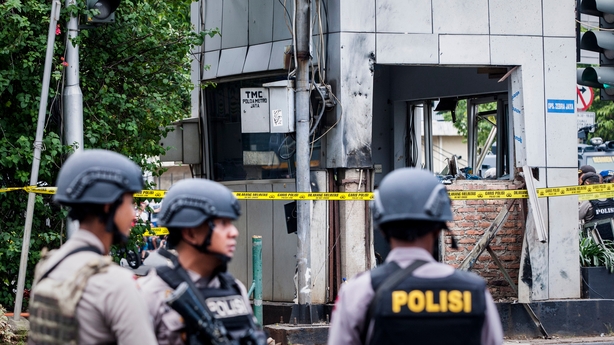 The last major militant attacks in Jakarta were in July 2009 with bombs at the JW Marriott and Ritz Carlton hotels.
Indonesia has the world's largest Muslim population, the vast majority of whom practise a moderate form of Islam.
President describes attacks as 'act of terror'
The attacks have been called "an act of terror" by Indonesian President Joko Widodo.
"Our nation and our people should not be afraid, we will not be defeated by these acts of terror, I hope the public stay calm," he said in a television interview.
"We all are grieving for the fallen victims of this incident, but we also condemn the act that has disturbed the security and peace and spread terror among our people."
US Secretary of State John Kerry has condemned the attacks, saying IS was merely inviting "its own destruction".
Following a meeting in London with his Saudi counter-part, Adel al-Jubair, Mr Kerry told journalists that the attacks would not "intimidate nation-states from protecting their citizens and continuing to provide real opportunity, educations, jobs, possibilities of a future."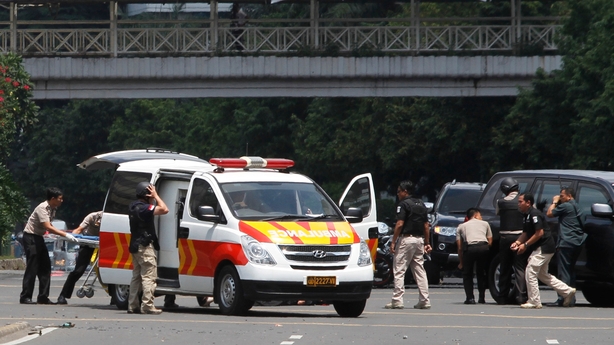 Following the attacks, Starbucks closed all of its Jakarta branches "until further notice".
We are deeply saddened by the tragic acts that have taken place in Jakarta today.

— Starbucks Indonesia (@SbuxIndonesia) January 14, 2016
CCTV footage captures the moment explosions go off and gunfire breaks out in Jakarta https://t.co/z7Jn3crjqq https://t.co/o6qH2nEILl

— RTÉ News (@rtenews) January 14, 2016