An airstrike reportedly killed dozens of people in a rebel-held town in Syria yesterday as a UN envoy visited Damascus to advance preparations for peace talks planned this month despite opposition misgivings.
Agreement was also reached for aid to be delivered on Monday to an opposition-held town besieged by pro-government forces where UN says there have been credible reports of people dying of starvation, sources said. Aid will be sent simultaneously to two villages blockaded by rebels.
The Syrian Observatory for Human Rights said at least 57 people were killed in the air strike, which hit a court house and prison in the town of Maarat al-Numan in Idlib province.
It identified the jets as Russian, and said the court house was operated by the al Qaeda-linked Nusra Front.
Russia has been staging air strikes in Syria in support of President Bashar al-Assad since September. The building was struck with four missiles.
The dead included 23 members of the Nusra Front, three women and at least one child, the Observatory said.
Syrian officials could not immediately be reached for comment.
The war has raged on since last month when the Security Council endorsed a plan for peace talks, a rare case of US-Russian agreement over a conflict that has killed 250,000 people.
The talks are due to begin on 25 January in Geneva.
The Syrian government told UN envoy Staff an de Mistura it was ready to participate but wants to know who would take part from the opposition, Syrian state media reported.
Foreign Minister Walid al-Moualem also said it was important to see a list of groups that would be classified as terrorists as part of the new diplomatic process, flagging another potential complication.
Damascus views all the groups fighting to topple Assad as terrorists, including rebels who support a political solution and are represented in a recently formed opposition council tasked with overseeing the negotiations.
A statement from de Mistura's office described Saturday's meeting as useful and said the envoy had outlined preparations.
Syrian rebels and opposition politicians have expressed doubts over whether the peace talks will begin as planned. Their concerns over the diplomatic bid include the absence of any mention of Mr Assad's fate.
Earlier this week, they told de Mistura that before negotiations the Syrian government must stop bombing civilian areas, release detainees and lift blockades imposed on opposition-held areas.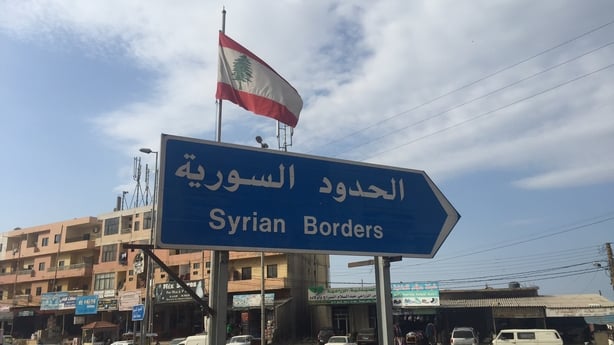 Meanwhile, the aid deal agreed on Saturday will result in humanitarian supplies being sent to the opposition-held town of Madaya at the Lebanese border, and to two villages in the northwestern province of Idlib that are blockade by rebels.
Aid agencies have warned of widespread starvation in Madaya, where some 40,000 people are at risk.
The United Nations said on Thursday that Damascus had agreed to allow access to all three areas, but did not say when the delivery would take place.